Selin in Yale Climate: Pessimism for Paris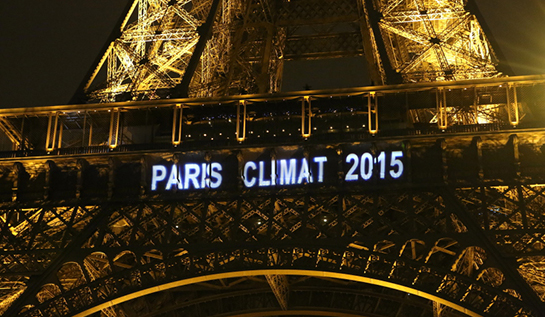 Henrik Selin, Associate Professor of International Relations at the Frederick S. Pardee School of Global Studies at Boston University, said that his pessimism about the outcome of the upcoming COP21 UN climate negotiations in Paris had only grown as the conference approached nearer.
Selin gave the update to the Yale Climate Connection on Nov. 12. In an exclusive interview which ran concurrently with a reprinting of Selin's The Conversation Op-Ed on the conference, Selin said that countries participating in the negotiations had remained unwilling to compromise.
From the text of the interview:
The Paris conference is not designed to be a comprehensive negotiating meeting; it is intended to be the place where an almost-ready agreement is finalized to much fanfare. But because countries on too many issues have refused to move beyond their initial positions, despite years of preparatory meetings, there is no useful draft to bring to Paris. Consequently, delegates in Paris, similar to Copenhagen in 2009, will have to engage in substantial negotiations on a wide range of issues under extreme time constraints.

This inability to come to town with a workable draft agreement is one important parallel with what happened in Copenhagen six years earlier that does not bode well for the outcome of the Paris conference.
You can read the entire interview here.
Selin also had an earlier article in the Conversation entitled "The Biggest Sticking Point in Paris Climate Talks: Money" reprinted Nov. 24 in GreenBiz. Read it here.
Henrik Selin conducts research and teaches classes on global and regional politics and policy making on environment and sustainable development. His most recent book is EU and Environmental Governance, by Routledge Press, and is also the author of Global Governance of Hazardous Chemicals: Challenges of Multilevel Management by MIT Press. Learn more about him here.