ASC Researcher Writes on Eritrean Refugees
November 10, 2015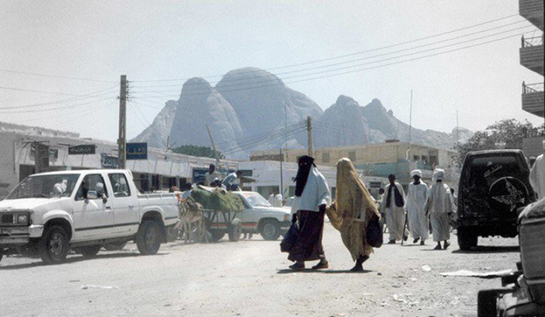 Dan Connell, a Visiting Researcher at the African Studies Center, has written a two-part series for the news outlet Foreign Policy in Focus on the experiences of refugees in Eritrea.
Connell's first article is entitled "The Road Ends in Djibouti for Some Eritrean Refugees." It was published on Nov. 10.
From the text of the article:
Temperatures were pushing 115˚ when we reached the crest of a rocky hill overlooking Ali Addeh, a desolate refugee camp on Djibouti's southern border with Ethiopia and Somalia. Clumps of dull brown scrub dotted the ochre hills. Nothing stirred.

Once past the guard at the gate, we wound our way through a warren of houses patched together out of sticks, plastic, burlap sacks, and scraps of tarp to a community center where some 40 Eritrean refugees awaited our arrival. Mebrahtu, a camp elder, stood outside to greet us.

Otherwise, the parched dirt streets were empty. If I hadn't known better, I would have thought the camp abandoned. As I soon learned, many residents wished it were.
You can read the entire article here.
The African Studies Center is an affiliated regional studies center with the Frederick S. Pardee School of Global Studies at Boston University. The second part of Connell's series will be published at a later date.
Dan Connell is a Visiting Scholar at Boston University's African Studies Center and a retired senior lecturer in journalism and African politics at Simmons College. His work focuses mainly on Eritrea, but it has ranged across Africa and the Middle East to Central America and the Philippines. The cross-cutting themes are democracy, development and social justice and the indispensable linkage among them. He has written numerous books and articles, and he founded and directed two NGOs. Learn more about him here.