Pardee Works Hosts Career Events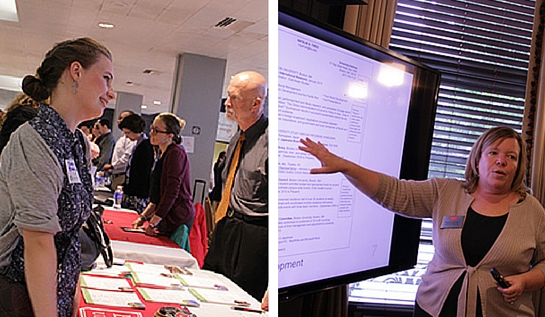 The Frederick S. Pardee School of Global Studies at Boston University is proud to host its Pardee Works series of career development events for 2015-2016. Most recently, the School partnered with the BU Center for Career Development to offer a resume and cover letter clinic.
The clinic was held on Thursday, Oct. 1 at 121 Bay State Road. Students learned valuable tricks and tips from Patricia Antonelli, Associate Director of Counseling and Programs for the Center for Career Development.
"I've worked with students who were concerned about work experience, but never realized that in some cases, the study they're doing here at Boston University makes great experience on a resume," Antonelli said. She also gave general advice about formatting, cover letter composition, and effective presentation. 

It's just one of the many career-related events the Pardee School is participating in. For students interested in pursuing postgraduate education before a career, the Pardee School also attended the Idealist Graduate Fair held in Boston on Sept. 30.  There, current MA students joined Pardee School representatives, along with Director of Graduate Studies Robert Loftis, to present the Pardee School's 9 MA programs to an audience of students interested in global change.
"We had a great experience and chatted with a lot of very interesting people," said Michael Williams, graduate program administrator. "It is always rewarding to hear about the aspirations of prospective students and to talk with them about how our degree programs can help them get to where they want to be."
Additionally, more #PardeeWorks events are being planned for the fall semester. The next upcoming event is October 22, which will see Lori Dunn, recruiter from the Peace Corps,  holding open office hours at the Pardee School beginning at 3:30 p.m.  Following that event, Pardee School Alumnus and current U. S. Treasury Attache to Qatar Michael Greenwald will hold a coffee and conversation event at 121 Bay State Road on November 6 at 10 a.m. And lastly, John V. Parachini, Director of the Intelligence Policy Center at RAND Corporation, will visit the Pardee School on November 12-13.
For full details and programming, visit the Pardee School calendar.