Klinger Publishes Journal Paper on Rare Earth Elements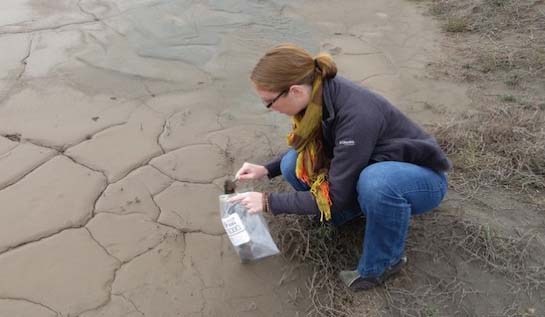 Julie Klinger, Assistant Professor of International Relations at the Frederick S. Pardee School of Global Studies at Boston University, published an article on rare earth elements in the industry journal The Extractive Industries and Society.
Volume 2, Issue 3 of the journal was released in August 2015. It includes the article "A Historical Geography of Rare Earth Elements: From Discovery to the Atomic Age." The article is based on fieldwork and archival research in local languages Klinger undertook in China, Brazil, and Germany, and bridges the social and the physical sciences by examining the relationship between geological exploration, technological innovation, and major political changes in the late 19th through the mid-20th centuries.
"This article advances the argument that rare earth elements, and the production of geological knowledge about them, have entangled with contentious politics since their first industrial applications in the late 19th century," Klinger said. "The historical geography of rare earth exploration and extraction is defined by a fundamental tension between the military-industrial necessity of these elements and the hazards associated with their production. This tension played a definitive role in international colonial, Cold War, and atomic politics."
You can read the entire article here.
Klinger specializes in development, environment, and security politics in Latin America and China in comparative and global perspective. She is currently completing a book project on the global geography of rare earth prospecting and mining, with a special emphasis on the development and geopolitics of resource frontiers in Brazil, China, and Outer Space. Learn more about her here.