Bacevich Op-Ed in Boston Globe: Listen to Webb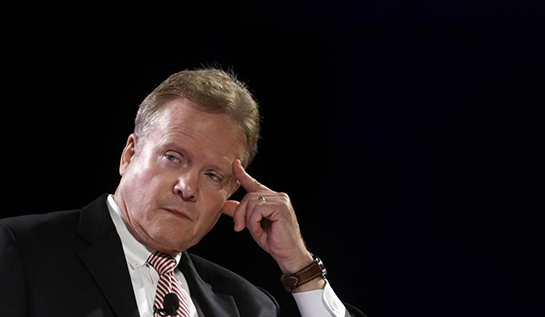 Andrew Bacevich, Professor Emeritus at the Frederick S. Pardee School of Global Studies at Boston University, says that the Presidential candidate most likely to offer substantive insight on foreign policy issues is one most voters have never heard of.
Bacevich wrote an op-ed in the Boston Globe on July 7 advocating for a closer look at the White House aspirations of Jim Webb, former Democrat senator from Virginia. Webb. He was also Secretary of the Navy under Ronald Reagan and recipient of the Navy Cross in the Vietnam War.
Webb is considered a dark horse candidate by many in the media, but according to Bacevich, his background demands a closer look by voters. Bacevich's piece on Webb is entitled "Jim Webb Brings a Crucial Voice to Presidential Race."
From the text of the op-ed:
Webb defies easy categorization. An authentic war hero, accomplished writer, and former Pentagon official in a Republican administration before winning a Senate seat as a Democrat, he has a resumé that sets him apart from the one-dimensional career politicians cluttering the field. Yet what Webb uniquely brings to the race is this: an informed critique of US policy that is not antimilitary, yet recognizes the limits of what armed might can achieve. When it comes to using American military power, Webb represents pragmatism and restraint.

This might sound like a perspective certain to be warmly welcomed. Yet the subdued response to Webb's announcement illustrates the impediments to being heard. The New York Times consigned the story to page A12 and labeled Webb a "long-shot." The Globe misleadingly described him as an "outsider." The Washington Post marginalized Webb by placing him "squarely to the right" of others in the Democratic field.
You can read the entire op-ed here.
A graduate of the U.S. Military Academy, Bacevich received his PhD in American Diplomatic History from Princeton University. Before joining the faculty of Boston University, he taught at West Point and Johns Hopkins. Learn more about him here.