Woldemariam on Ethiopian Immigration in CSM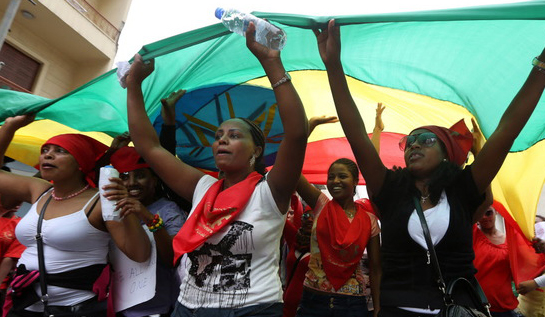 Michael Woldemariam, Assistant Professor of International Relations and Political Science at the Frederick S. Pardee School of Global Studies at Boston University, said that immigration from Ethiopia will continue until that nation's government addresses issues of structural inequality.
Woldemariam made the argument in a June 18 article in the Christian Science Monitor entitled "Why Ethiopian Migrants Brave Illegal Crossings Again – and Again."
From the text of the article:
"The horrors that many migrants confront on their illegal journeys abroad – from sexual assault​ and other abuse to drowning ​or execution ​by militants – ​are well publicized. But Tariku's determination to repeat the experience speaks to the economic forces that have helped drive an increasing number of Ethiopian migrants abroad, despite a booming  economy that has grown nearly 9 percent annually over the past four years, according to the IMF.

"While the growth is dramatic, many say it has largely benefited the business class, says Michael Woldemariam, a political scientist at Boston University in Massachusetts. The "losers" include a mass of jobless graduates and poor city dwellers that struggle beneath skyrocketing living costs."
You can read the entire article here.
Woldemariam's teaching and research interests focus on African politics, particularly the dynamics of armed conflict, the behavior of rebel organizations and self-determination movements, and post-conflict institution building. Learn more about him here.