Fewsmith in FT and AFP on Zhou Yongkang Conviction
June 12, 2015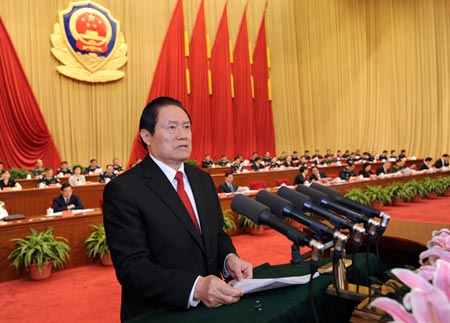 Prof. Joseph Fewsmith of the Frederick S. Pardee School of Global Studies at Boston University believes  that the conviction of former China security strongman Zhou Yongkang is one more major milestone in President Xi Jinping's consolidation of power, but the care with which this trial was conducted is indicative of how "messy" this process can be.
Fewsmith, a leading expert on China's domestic politics and author most recentl of The Logic and Limits of Political Reform in China, was quoted in separate new stories by the news agency AFP and by Financial Times on the dramatic sentencing of China's former security chief Zhou Yongkang which marks the highest point of President Xi Jinping corruption crackdown.
Fewsmith was quoted in the Agence France‑Presse (AFP) report as saying that Zhou's downfall "marks a major milestone in Xi's consolidation of power," but also adding that "(party) elders would have had to agree with the verdict."
This has meant that the internal political costs for the Chinese President are not insignificant, particularly in the aftermath of the earlier trial of Bo Xilai. One result was that unlike Bo Xilai, the trial of Zhou Yongkang was behind closed doors. The reason, according to Fewsmith, as quoted in Financial Times is:
"The Bo Xilai trial ended up being very messy from the party's point of view… It had no desire to repeat that exercise, as good as it would have been for advertising the 'rule of law'."
Read the full news reports here: AFP and Financial Times.
More on Prof. Joseph Fewsmith here.