Pardee School Dean Meets BU Alums in London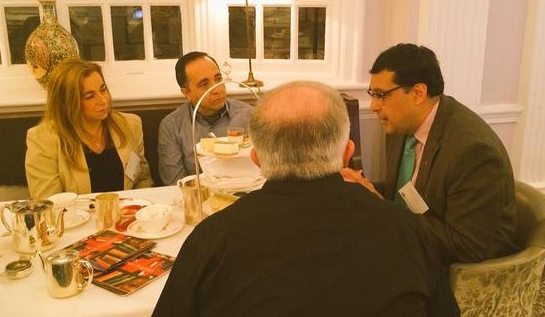 Adil Najam, Dean of the Frederick S. Pardee School of Global Studies met with Boston University alums in London, England, on May 9, as part of an initiative for international alumni outreach coordinated by the BU Alumni Association.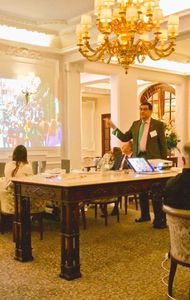 "It was wonderful to meet the many talented Boston University alumni in England, including alums from programs now part of the Pardee School," Najam said. "It made me realize anew just how global our university is. We had a wonderful discussion about the work they are doing, as well as our ambitions for the Pardee School."
The event was organized as a high tea with Najam, who showed a informational video detailing the foundation of the Pardee School and conducted a discussion session.
"It was a lovely setting," Najam said. "I was delighted with the opportunity to answer questions about the School's Inaugural Year, as well as detail our exciting plans for the future."
For more information about upcoming alumni events, visit the BU Alumni Association's website.