Roberta Micallef to Serve as Interim Director of MENA Program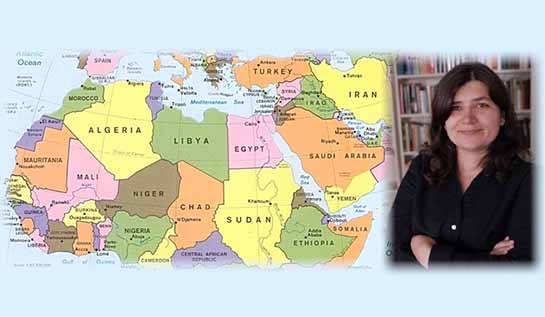 Roberta Micallef, Associate Professor of the Practice in Turkish at the Department of Modern Language and Comparative Literature in the College of Arts and Sciences, will serve as the Interim Director of the Middle East and North Africa Studies Program at the Frederick S. Pardee School of Global Studies for 2015-16.
Prof. Micallef will serve as the Interim Director of the MENA Studies Program while its current Director, Prof. Margaret Litvin, is on research leave pursuing a Fellowship at the Swedish Collegium for Advanced Study in Sweden.
In making the appointment, Dean Adil Najam of the Pardee School of Global Studies welcomed Prof. Micallef to this position and said that "I am confident that she will continue and build on the momentum that the new MENA program has already achieved. MENA is an important program and a vital part of the Pardee School that has made an excellent start and which has a great future ahead of it."
Prof. Timothy Longman, the Chair of the Council of Directors of the Division of Regional and Thematic Studies at the Pardee School, welcomed the news and said, ""We look forward to Roberta Micallef's continuing to build student interest in this world area of vital importance."
Roberta Micallef received her PhD in Comparative Literature from the University of Texas in Austin in 1997.  Her research areas include 19th and 20th century Ottoman/Turkic literature and life writing. In 2013 she published a co-edited volume titled, On the Wonders of Land and Sea:  Persianate Travel Writing. Also in 2013 she contributed an article to the Summer 2013 volume of Journal of Women's History, "Reading Two Ottoman Travel Narratives as Life Writing." (More about her here).