Pardee School Professor, Susan Eckstein, Awarded Guggenheim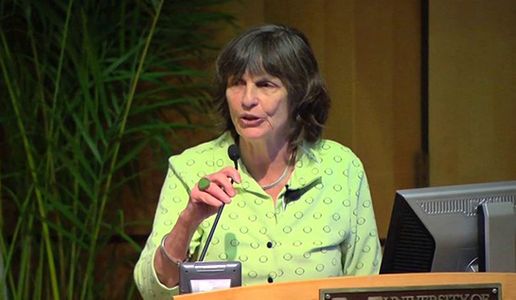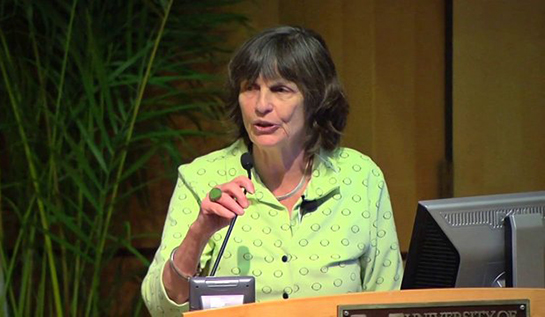 Prof. Susan Eckstein of the Frederick S. Pardee School of Global Studies at Boston University has been awarded the prestigious John Simon Guggenheim Memorial Fellowship for her continuing research on what she calls "Cuban immigration exceptionalism."
According to the announcement made by the Guggenheim Foundation, Fellows are "appointed on the basis of prior achievement and exceptional promise" and come from a "great variety of backgrounds, fields of study, and accomplishments." In this, its ninety-first competition for the United States and Canada a diverse group of 175 scholars, artists, and scientists were recognized for this prestigious award, and chosen from a group of over 3,100 applicants.
"In all, fifty-one disciplines, sixty-three different academic institutions, twenty-three states and the District of Columbia, and two Canadian provinces are represented by this year's Fellows, who range in age from twenty-nine to eighty-three."
Susan Eckstein, who is a College of Arts and Sciences professor of both International Relations and of Sociology at Boston University, has written four books (most recently of The Immigrant Divide: How Cuban Americans Changes the U.S. and Their Homeland) and is editor or co-editor of another four books (most recently of How Immigrants Impact Their Homelands, co-edited with Adil Najam). She has also published two books in Spanish and authored several dozen articles.
Eckstein has held grants and fellowships from the John D. and Catherine T. MacArthur Foundation, the Radcliffe Institute, the American Council of Learned Societies, the Social Science Research Council, the Rockefeller Foundation, the Institute for World Order, a Mellon-MIT grant, the Ford Foundation, and the Tinker Foundation. She has also served as President of the Latin American Studies Association and of the New England Council on Latin America.
"I am both honored and surprised to have received a Guggenheim," Eckstein said. She plans to produce a book based on research in Presidential Libraries and by interviewing policy-makers examining both the history and future of Cuban immigration policy.
"With the recent renewal of relations with Cuba, it is time to reassess U.S. Cuban immigration policy. Cubans get immigration privileges no other foreign born gets. Any Cuban who touches U. S. land has a right to stay, get a green card, and enjoy a path to citizenship," said Eckstein in an interview. This "exceptionalism" and its impacts is what Eckstein will examine during her research as a Guggenheim Fellow.
Prof. Adil Najam,  Dean of the Pardee School of Global Studies, said that "this is a wonderful, and wonderfully deserving, recognition of Susan Eckstein's excellent work." He added that "for one of our faculty members to be recognized by this very prestigious award is an honor for the Pardee School. Susan's scholarship is exemplified by rigorous research, policy relevance and an inherent respect for multiple disciplinary perspectves. This is, quintessentially, what the Pardee School wants to be known for."
James Iffland, Director of the Latin American Studies Program (LASP), an affiliated regional center of the Pardee School, added, "needless to say, this is a feather not only in Susan's cap, but an honor for LASP in general." Prof. Eckstein has served as a former Director of LASP.
Since its establishment in 1925, the Guggenheim Foundation has granted over $325 million in  Fellowships to almost 18,000 individuals, among whom are scores of Nobel laureates and poets laureate, as well as winners of the Pulitzer Prize, Fields Medal, and other important, internationally recognized honors.