Eckstein Edits Special Issue of Journal Diaspora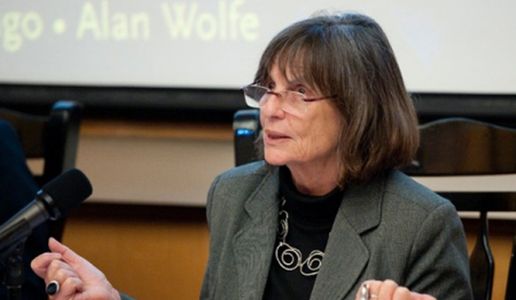 Susan Eckstein, Professor of International Relations and Sociology at the Frederick S. Pardee School of Global Studies at Boston University, co-edited a recent special edition of the transnational studies journal Diaspora.
"Re-Imagining Diasporas and Generations" (Vol. 18, No. 1/2) was published in 2015 (although backended to 2009 series). It was co-edited by Susan Eckstein and Mette Louise Berg of the University of Oxford.
From the text of Eckstein and Berg's introductory essay, Re-Imagining Migrant Generations:
"We live in an era of globalization involving large-scale international migration and increasing transnational connectedness that have contributed to the emergence and growth of diaspora communities. In this context, questions of how diaspora migrants adapt to host societies and engage with their homelands are becoming increasingly important economically, politically, socially, and culturally—to diasporic groups themselves, to their homelands, and to the countries where they settle. Yet little is known about internal diversity and stratification within individual diasporas. Our understanding of how pre-migration experiences shape migrants' adaptation where they resettle and their homeland involvements, as well as their relations to other diaspora members settled elsewhere, remains especially inadequate. This Introduction and the special issue more generally advance the understanding of diasporas and their internal diversity, analytically and descriptively, through a historically grounded conceptual generational frame."
The special edition examines issues of immigrant family dynamics in New York, Greek immigrants to Australia, Croatian immigrants in Canada, and others. You can see the entire special edition here. 
Eckstein has written most extensively on Mexico, Cuba, and Bolivia. Currently, she is working on immigration and its impact across borders.  She recently published a sole-authored book on Cuban Americans and a co-edited book that focuses on homeland impacts of immigrants from different countries and regions of the world. She has also done some writing on volunteerism and suburban ethnicity in the U.S. Learn more about her here.