Pardee Profs Co-Author Report on China/Latin America Loans
The Global Economic Governance Initiative (GEGI), an affiliated center with the Frederick S. Pardee School of Global Studies at Boston University, has collaborated with the think tank Inter-American Dialogue on an interactive report summarizing the record of Chinese lending to Latin America.
The report can be seen at the Inter-American Dialogue Website.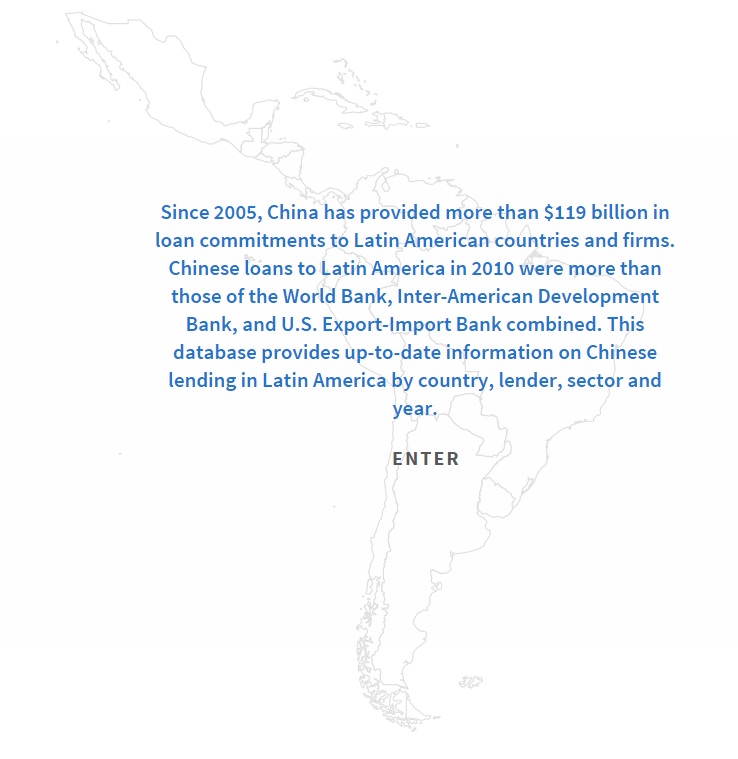 According to the report's findings, Chinese lending to Latin America went up 71 percent in 2014 to $22 billion. It is the second largest amount in history.
Kevin Gallagher, associate Professor of Global Development Policy and co-director of GEGI, discussed the implications of the sum in an article with the BBC, "China's Loans to Latin America Rose to $22bn in 2014."
In the article, Gallagher says:
"Report authors Kevin P Gallagher and Margaret Myers say Chinese finance is particularly popular with Latin American governments because it "comes with few strings attached".

"China may tacitly require that Chinese companies have a hand in some projects, but has avoided meddling in domestic policy," they write.

"However, they warn that China's mounting financial commitments to the region also carry considerable risk.

"China is heavily invested in countries with poor credit ratings and a history of default," they say."
The findings were also summarized in the Portuguese-language newspaper Estadao, the largest newspaper in Brazil. You can see the article here. 
The database is the most up-to-date source of information on Chinese lending activity in Latin America and the Caribbean. Based on original findings from a report led by GEGI's Kevin P. Gallagher  and colleagues titled  "The New Banks in Town: Chinese Finance in Latin America," the database includes upwards of $119 billion in loan commitments to Latin American and Caribbean countries, searchable by country, lender, sector and year. Gallagher said that the team's findings would be summarized in an upcoming event at the Inter-American Dialogue headquarters in Washington, D. C.
Gallagher is the co-chair of the Task Force on Regulating Capital Flows and has served as an advisor to the Department of State and the Environmental Protection Agency in the United States. as well as to the United Nations Conference on Trade and Development.   Gallagher has been a visiting or adjunct professor at the Fletcher School of Law and Diplomacy; El Colegio de Mexico in Mexico; Tsinghua University in China, and the Center for State and Society in Argentina. He is co-editor of the Review of International Political Economy and writes regular columns in the Financial Times and the Guardian.