Bacevich: Obama Hands Congress Opportunity
February 20, 2015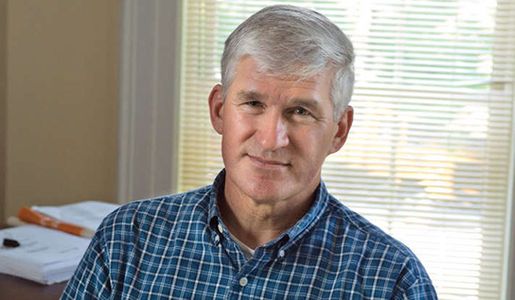 Andrew Bacevich, professor emeritus at the Frederick S. Pardee School of Global Studies at Boston University, said that Pres. Barack Obama's request for Congressional approval of military action against ISIL provided an opportunity to critically examine national security strategy.
Bacevich outlined his argument in a Feb. 14 post on Moyers & Company entitled, "Obama's ISIS War Request is an 'Extraordinary Opportunity' for Congress."
In the piece, Bacevich sets up a hypothetical situation:
"Try this thought experiment. Pretend that it's the spring of 1970. President Richard Nixon has just sent US troops into Cambodia. He thereby expands the Vietnam War, a costly undertaking already ongoing for years with no sign of victory in sight. Now imagine further that Nixon sends a message to Congress asking that it authorize him to do what he has already done (while simultaneously insisting that even without legislative approval he already has the necessary authority)…This essentially describes the present-day position of the Obama administration, requesting ex post facto congressional approval of the military campaign against the Islamic State that it launched several months ago."
You can read the entire article here.
Bacevich is Professor Emeritus of International Relations and History at Boston University. A graduate of the U.S. Military Academy, he received his PhD in American Diplomatic History from Princeton University. Before joining the faculty of Boston University, he taught at West Point and Johns Hopkins. In 2004, Bacevich was a Berlin Prize Fellow at the American Academy in Berlin. He has also held fellowships at the Paul H. Nitze School of Advanced International Studies, the John F. Kennedy School of Government, and the Council on Foreign Relations.