Manjari Chatterjee Miller Awarded Smith Richardson Grant
October 28, 2014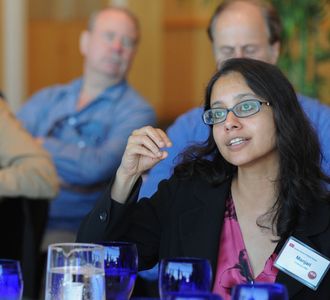 Assistant Professor Manjari Chatterjee Miller of the Frederick S. Pardee School of Global Studies at BostonUniversity has been awarded the prestigious Strategy and Policy Fellows Grant from the Smith Richardson Foundation.
Prof. Miller is one of this year's recipients for the annual research grant competition which awards $60,000 each to a select group of young scholars and policy thinkers across the country to research and write a book related to the fields of "American foreign policy, international relations, international security, military policy, and diplomatic and military history
." The purpose of the program is to strengthen the U.S. community of scholars and researchers conducting policy analysis in these fields. Three or more leading young scholars and policy thinkers are selected each year for this highly competitive award by the Smith Richardson Foundation.
Prof. Miller's first book Wronged by Empire: Post-Imperial Ideology and Foreign Policy In India and China was on the similarity between India and China in how they both treat their colonial history as collective trauma, and in foreign policy decision making today each claim they are victims in the international system. She will use this grant for her second book project to examine the difference between India and China as rising powers, and the domestic beliefs that inform their rise.