Prof. Schilde's Research Asks: "Who are the Europeans?"
July 22, 2014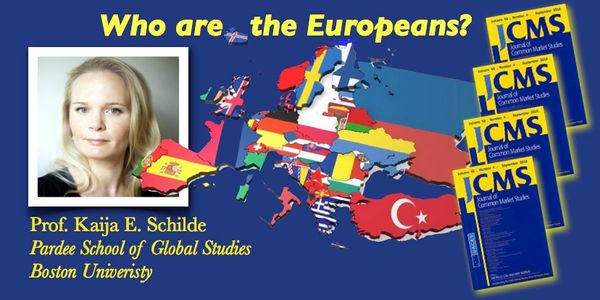 A new research paper published by Prof. Kaija E. Schilde of the Boston University Frederick S. Pardee School of Global Studies asks an obvious but interesting question: Who are the Europeans?
The paper, published in the Journal of Common Market Studies (2014, Vol. 52, No. 3: 650-667), looks at European identity outside of European integration and comes up with some novel and interesting results and sheds new light on the meaning of contemporary European identity.
The abstract of the paper – titled 'Who are the Europeans? European Identity Outside of European Integration' – explains the argument:
What do we know about the relationship between Europe, the European Union and European identity? While national identity is a multifaceted phenomenon, European identity has been linked to the growth of the European Union. This article attempts to analyze some of the attributes of individuals with European identity in central and eastern Europe prior to EU accession by applying existing hypotheses on correlates of European identity.

The phenomenon of identification with Europe prior to EU accession provides a window into understanding the identity mechanisms that inform the concept of European identity. The first Eurobarometer surveys measuring European identification in central and eastern accession states reported a puzzling finding: that more people, not less, identified with Europe than in existing EU states. An analysis of the Eurobarometer results provides counter-intuitive comparisons and contrasts between eastern and western Europe and uncovers potential mechanisms illustrating the content of contemporary European identity.
The research concludes by answering its novel question, thus: "European identity might be neither an explicit attachment to the EU nor an implicit process of learning and socialization because of EU opportunities: it might be a raw cultural category of reference available to the entire public, not just the most travelled, cosmopolitan class of individuals."