Our Research
The Frederick S. Pardee Center for the Study of the Longer-Range Future at Boston University conducts interdisciplinary and policy-relevant research on a wide range of issues that are important contributors to improvements in the human condition. The Center seeks to disseminate the collective knowledge and experience of scholars and practitioners in an effort to ensure that decisions made today lead to better outcomes tomorrow.
Current and Ongoing Projects and Programs
Task Force | Higher Education and Innovation in Emerging Economies
This Task Force will explore the opportunities, challenges, and policy implications of improving higher education and innovation in emerging economies.
Task Force | Remittance Flows to Post-Conflict States
A collaborative Task Force project with the BU Center for Finance, Law & Policy, this research program provides an in-depth look at the financial and societal aspects of remittance flows to conflict-affected countries and the possibilities for leveraging these resources for post-conflict development efforts.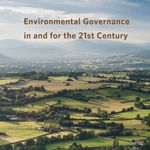 Task Force | Environmental Governance
This Task Force provides a study of the current structure and function of environmental governance from local customs and approaches to multilateral international agreements.

Conference | Development That Works
An all-day conference, organized by the Pardee Center and BU Global Development, which brought together leading scholars and practitioners to discuss ideas that have the potential to lead to sustainable and effective development.
Task Force | Latin America 2060
What is the future of Latin America as a region: consolidation or crisis? This task force included insight from leading experts on and from the region who discuss issues of sustainable development and integration for Latin America.
Conference & Book | South-South Economic Cooperation
How are economic relations among developing countries changing? As globalization increases and new economic powers rise within the erstwhile developing world, how does this change the dynamic of economic relations amongst developing countries?
Book | South Asia 2060
The South Asia 2060 project provided a forum for dialogue among leading thinkers from various disciplines to discuss the future of the region. The project resulted in the publication of a series of essays on the topic titled "South Asia 2060: Envisioning Regional Futures".

Conference & Book | Diasporas and Development
How do immigrant communities impact the "home" countries they left behind? This project resulted in an edited book based on papers presented at a Pardee Center conference.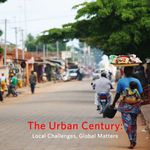 Initiative | The Urban Century
The Urban Century initiative convened scholars, policymakers, and practitioners who looked at innovative approaches and successful models that may help alleviate some of the pressures that accompany rapid expansion of cities.
Research Program | The Global Economic Governance Initiative
Through advancing our empirical understanding of world markets and economic governance institutions, these research activities all seek to better understand the dimensions of global economic governance.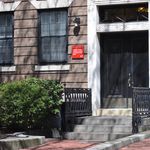 Summer Program | Graduate Summer Fellowship Program
The Pardee Graduate Summer Fellows Program offers graduate students from across Boston University an opportunity for intensive interdisciplinary research and writing on topics that are aligned with the broad research interests of the Pardee Center.
Research Archive
Find past and completed Pardee Center research projects here.
The Pardee Center also produces a number of publications, often directly related to our research initiatives.  Videos of most Pardee Center events, including our regular series of Pardee House Seminars, are available on our multimedia page.