Graduate Summer Fellows Meet With The Conversation's University Relations Manager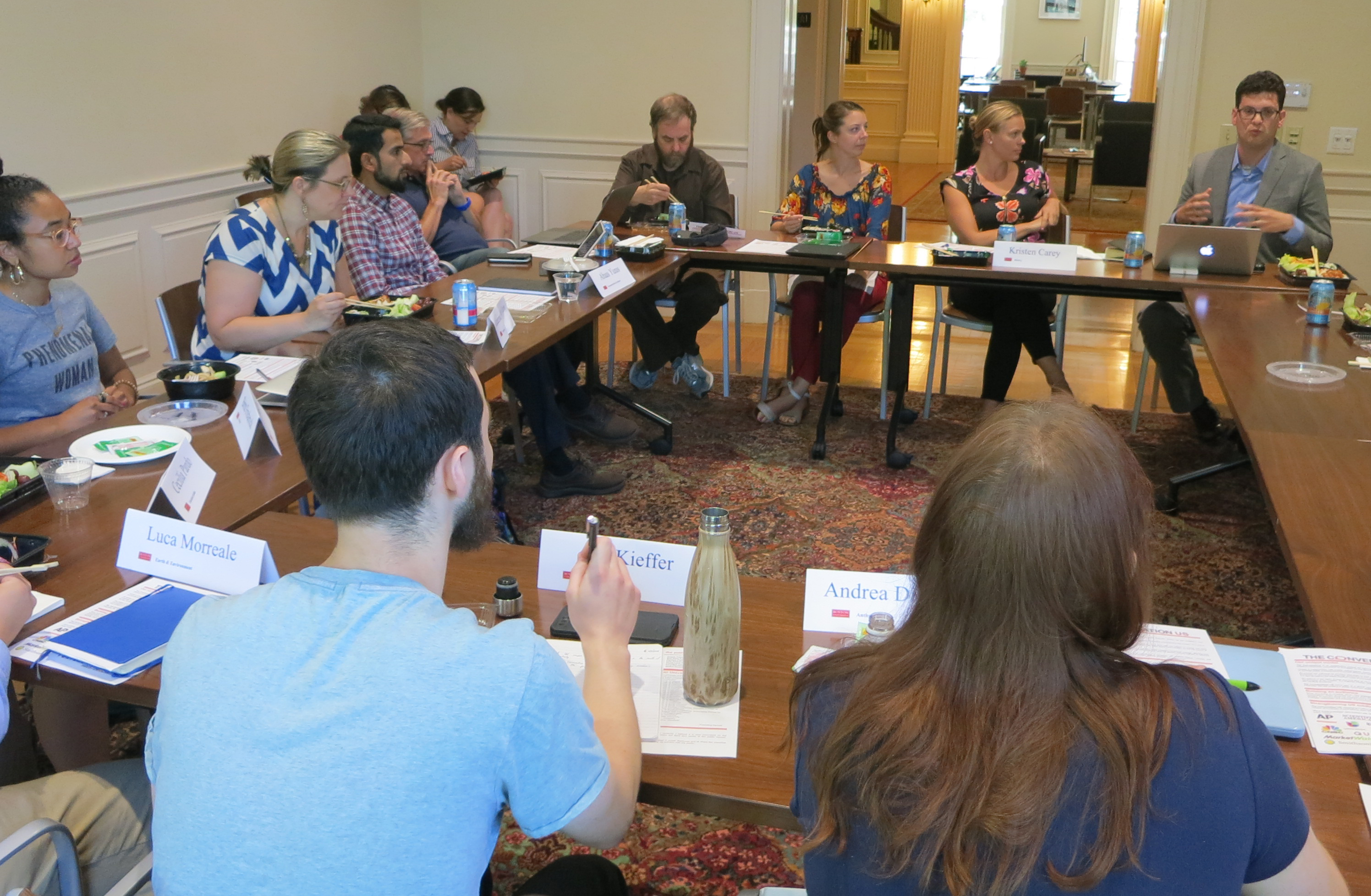 On July 19, the Pardee Center's Graduate Summer Fellows, staff, and a group of affiliated faculty had a lunch discussion with Ari Fertig, the University Relations Manager at The Conversation, a non-profit online publication featuring articles written by academics and intended for the general public.
Fertig gave an overview of The Conversation, which has editions in Australia, Africa, Canada, France, Indonesia, and the United Kingdom, in addition to the U.S. edition. He discussed the process of pitching an article, the republishing guidelines, and the advantages of academics and journalists working collaboratively to engage with non-expert audiences.
Launched in October 2014, The Conversation is funded by foundations and universities, including Boston University, which is one of 19 founding partners. All stories are published under a Creative Commons license and are free to republish, which accounts for more than 90 percent of readership. In all, the U.S. edition receives between 7 to 9 million unique pageviews per month.
The 2018 Graduate Summer Fellows have now wrapped up the eighth week of the ten-week program and have submitted the first drafts of their research papers. They will spend the final two weeks completing their final papers for consideration in the Pardee Center's publication series.