Summer Fellows Participate in Game Session on Risk, Probability, and Decision-Making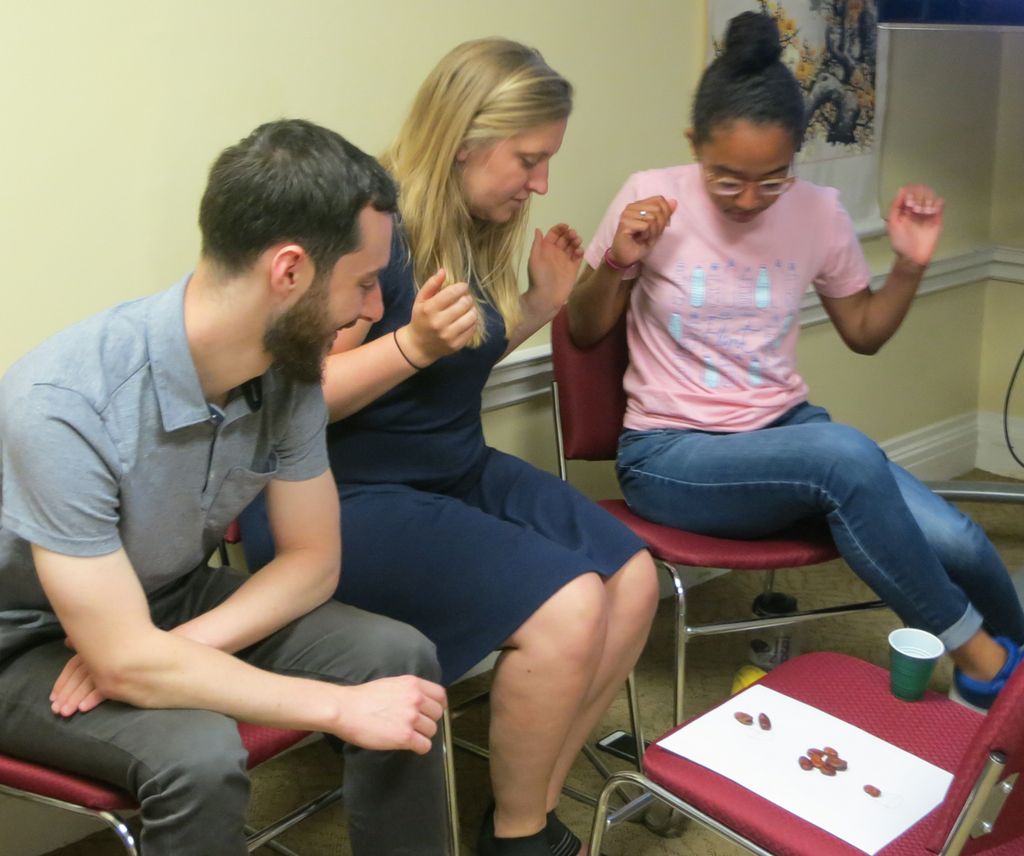 On July 10, the Graduate Summer Fellows at the Frederick S. Pardee Center for the Study of the Longer-Range Future participated in an interactive game session designed to improve decision-making about the future.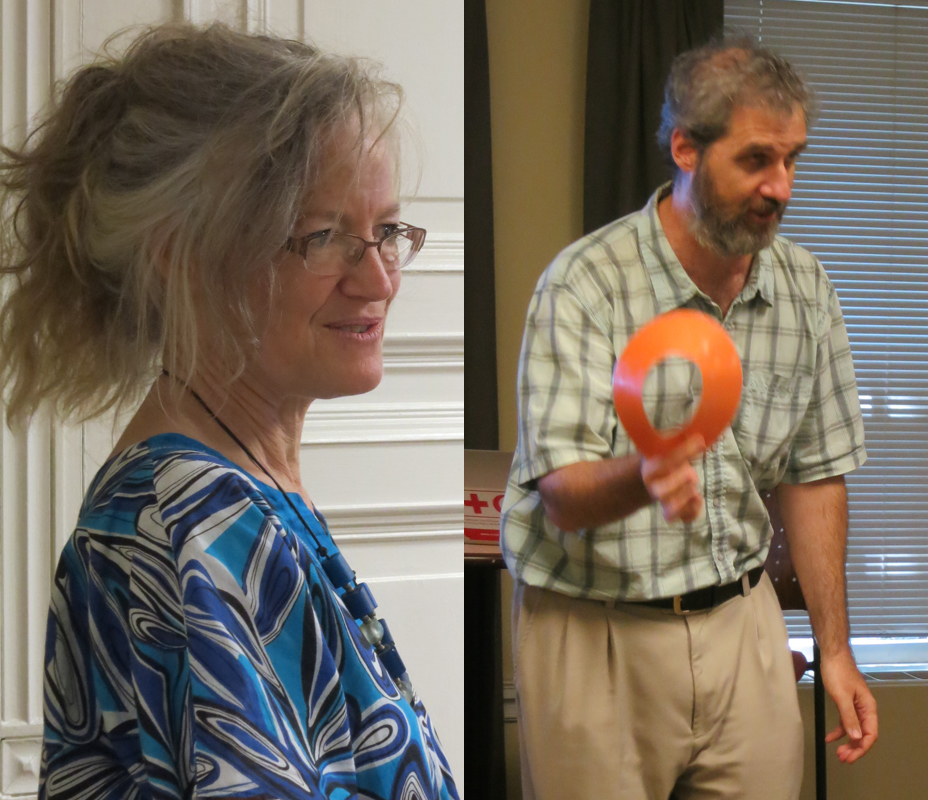 The session was hosted by Pardee Center Visiting Research Fellows Pablo Suarez and Janot Mendler de Suarez, co-authors of a 2012 Pardee Center Task Force Report titled Games for a New Climate: Experiencing the Complexity of Future Risks. They facilitated a series of experiential learning games with the Fellows designed to contextualize risk, probability, preparation, and the value of information about the future in decision-making processes. Following the game session, Suarez and Mendler de Suarez led a discussion over lunch about key insights from the session and practical applications of interactive games across a wide range of academic disciplines.
The 2012 report, which was the result of a 12-member Task Force convened by the Pardee Center in collaboration with the Red Cross/Red Crescent Climate Centre, aims to "explore the potential of participatory, game-based processes for accelerating learning, fostering dialogue, and promoting action through real-world decisions affecting the longer-range future, with an emphasis on humanitarian and development work, particularly involving climate risk management." Click here to download the PDF of the report.