Graduate Summer Fellows Arrive at the Pardee Center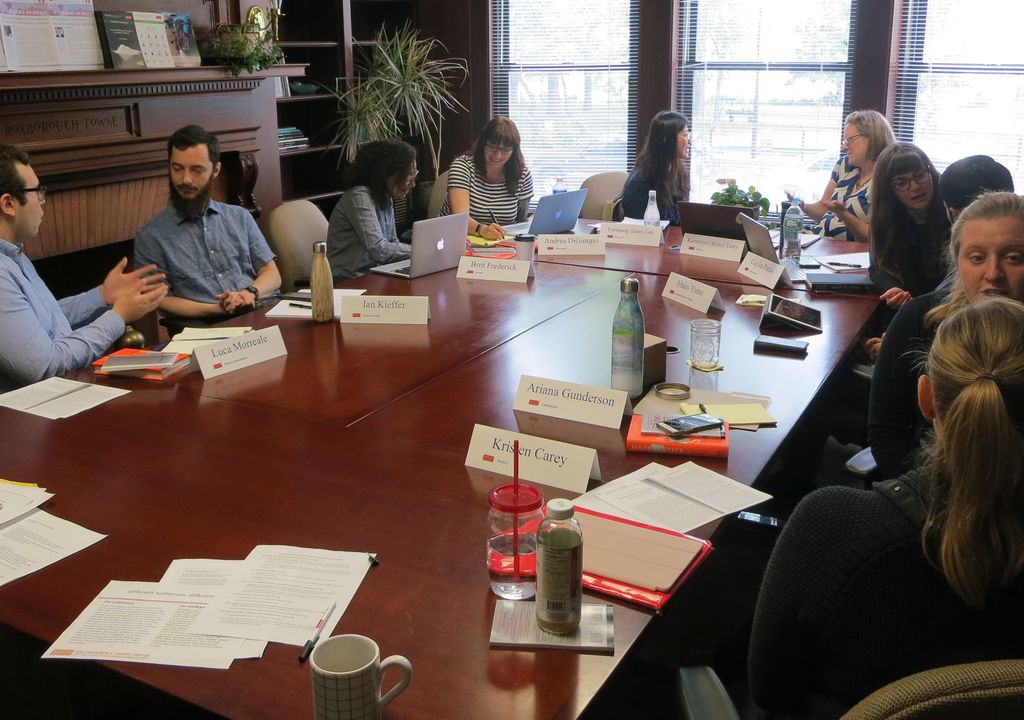 On May 29, the Frederick S. Pardee Center for the Study of the Longer-Range Future welcomed the 2018 Graduate Summer Fellows to begin their 10 weeks in residence developing research papers for consideration in the Pardee Center's publication series. Over the course of the program, the Summer Fellows will participate in special programs designed to advance interdisciplinary research and learning, and will have weekly lunch discussions with Pardee Center Faculty Research Fellows and Associates.
On the second day of the program, the Fellows participated in a writing and communications workshop led by Associate Director Cynthia Barakatt and Faculty Research Fellow Prof. Pamela Templer. They discussed the unique communication challenges associated with interdisciplinary writing, such as the need to eliminate jargon, recognize one's audience, and use tangible examples and anecdotes. The Fellows also participated in an exercise in which they refined their "elevator pitch" to describe their research in a more concise and accessible way for a non-expert audience.
Click here to meet this year's Fellows and to learn more about their research projects.