Joseph Harris Authors New Book on Universal Health Care in Developing Countries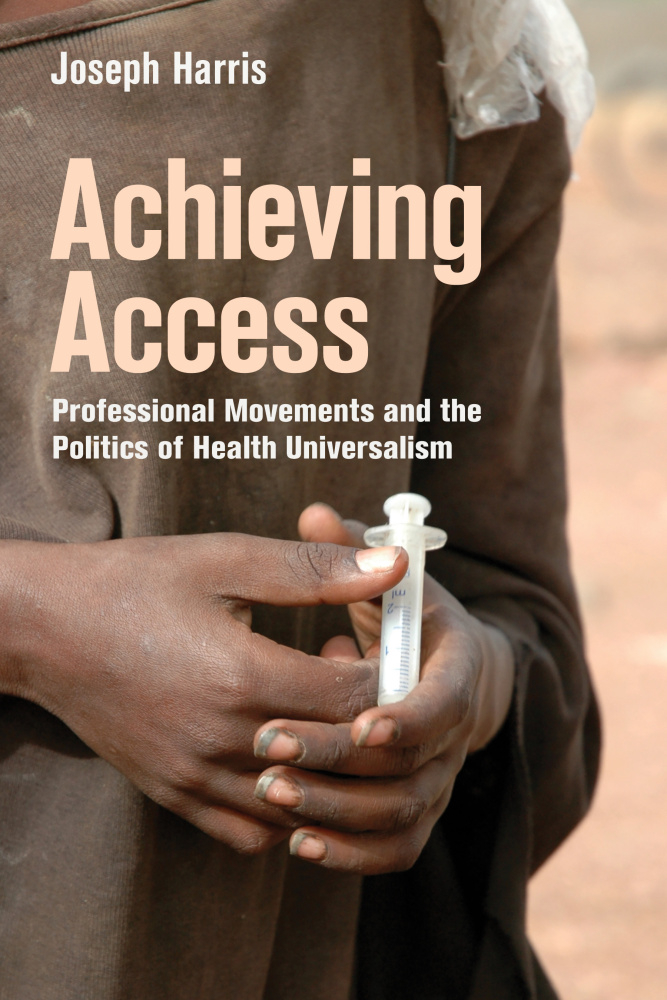 Joseph Harris, an assistant professor of Sociology and a Faculty Research Fellow at the Frederick S. Pardee Center for the Study of the Longer-Range Future, has published a new book titled Achieving Access: Professional Movements and the Politics of Health Universalism (Cornell University Press 2017). 
In the book, Prof. Harris explores the dynamics that made universal health policies possible in resource-constrained countries like Thailand and Brazil at a time when wealthy nations struggle to make healthcare available to all. The book focuses on the often overlooked role of "professional movements," in which democratization empowers elites — not just the masses — to forge progressive change.
Prof. Harris was recently the recipient of a 2017-18 Fulbright Fellowship to conduct research on the global diffusion of public health in Thailand. Expanding on his research in his book, he is considering the surprising influence wielded by developing countries on public health policy models that have been adopted around the world. Using Thailand as a case study, he is exploring the shared social, cultural, organizational, or political foundations that has enabled the resource-constrained country to produce and popularize policies on tobacco control, universal health coverage, health technology assessment, and HIV prevention.
As a Pardee Center Faculty Research Fellow, Prof. Harris is convening the first National Symposium on Global Health and the Social Sciences, which will bring together anthropologists, sociologists, and political scientists working on global health from around the nation and world. The two-day gathering will take place November 9-10, 2017, and is intended to expose participants to colleagues from other disciplines, to new ideas, and to provide the opportunity for scholars to create new research pathways and chart new agendas in conference sessions with both disciplinary and interdisciplinary themes.
---
Praise for the book:
"Through an in-depth analysis of three countries from different continents, this excellent book deepens scholarly understanding of the health care improvements resulting from democratization. In an innovative twist, Joseph Harris highlights how heightened political competition empowers progressive professional movements, which manage to promote poor people's medical needs and interests against considerable resistance."—Kurt Weyland, author of Making Waves.
 "Joseph Harris has written a masterful account about achieving access to health services and to AIDS medications in three countries—Thailand, Brazil, and South Africa. His book explains both successes and failures in six case studies. He focuses attention on a new idea: the critical role of professional movements in driving policy reforms to expand access. The book offers both theoretical and practical lessons, and will be welcomed by policymakers, academics, and activists. It is an important and readable addition to the literature on achieving access."—Michael R. Reich, coauthor of Getting Health Reform Right.
 "The excellent Achieving Access is very timely, and it helps us understand how specific policies came about (or didn't) in Brazil, Thailand and South Africa. The reader feels intimately connected to the events that Joseph Harris describes. This is not just an account of lawyers and doctors, but of individual people."—Joseph Wong, Ralph and Roz Halbert Professor of Innovation, Munk School of Global Affairs, University of Toronto, author of Betting on Biotech.
Use Coupon Code 09FLYER to save 30% when purchasing directly from Cornell University Press ($20.95)