Graduate Summer Fellows Meet with Prof. Pallab Mozumder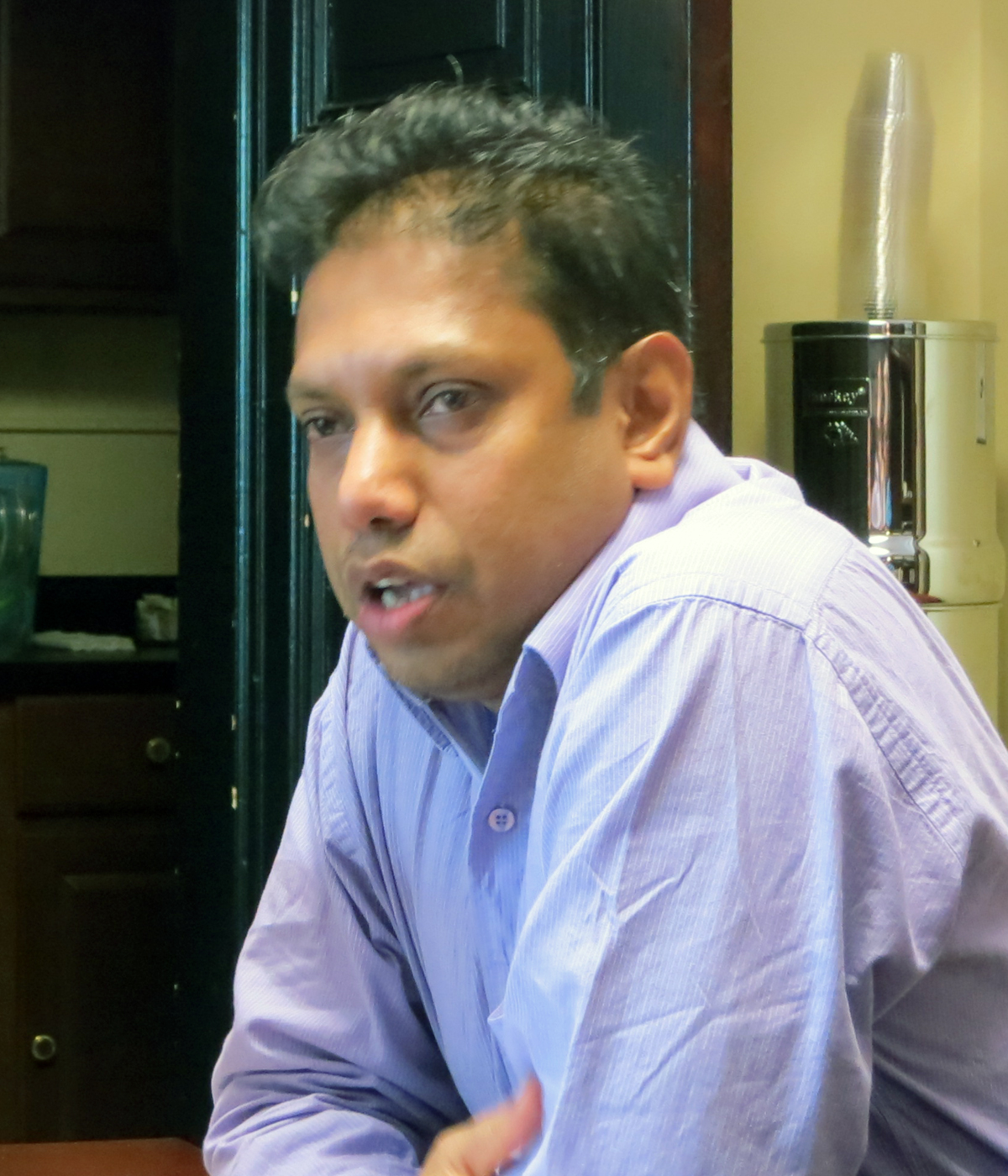 On July 31, the Graduate Summer Fellows had their ninth and final faculty lunch discussion of the session with Prof. Pallab Mozumder, an Associate Professor of Earth & Environment and Economics at Florida International University and a recently appointed Sabbatical Scholar at the Pardee Center from August 2017 through May 2018.
Prof. Mozumder spoke about his educational background, from his undergraduate and graduate study in developmental economics in his native Bangladesh to his PhD in Environmental Economics at the University of New Mexico and his post-doctoral fellowship at the Environmental Institute at UMass Amherst. He also gave an overview of his current research on climate adaptation strategies in Bangladesh, where he is studying migration and other livelihood changes of 1800 people from five coastal districts, and contrasted the policy approaches for resilience in developing countries to those undertaken in places like the Florida Keys and Miami Beach, where he is currently based.
Click here to view Prof. Mozumder's biography and research interests.