Graduate Summer Fellows Meet with Faculty Associate Madhu Dutta-Koehler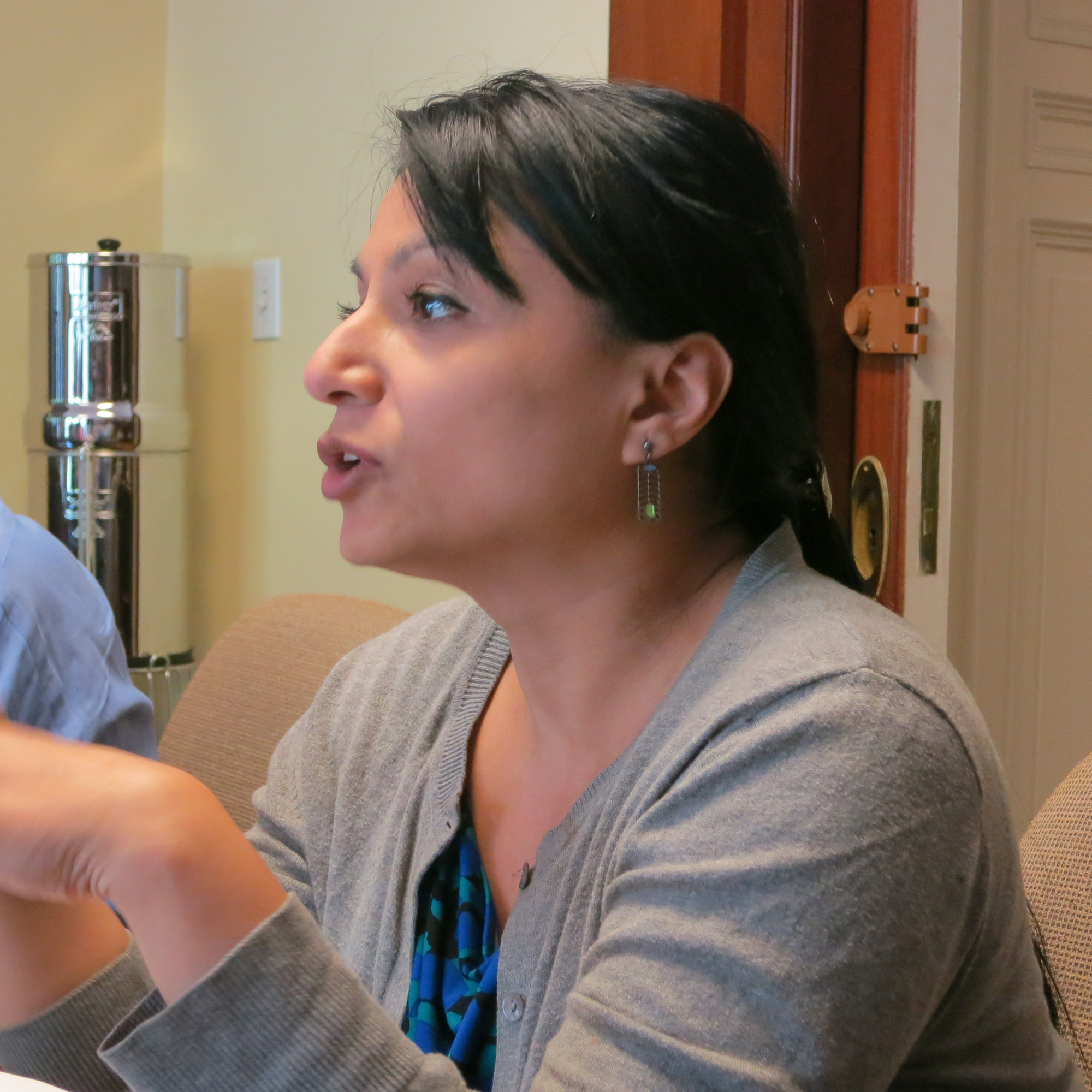 On July 6, the 2017 Graduate Summer Fellows had a lunch discussion with Madhu Dutta-Koehler, an Associate Professor of Practice and the Director of the City Planning and Urban Affairs program, as well as a Faculty Associate at the Frederick S. Pardee Center for the Study of the Longer-Range Future.
Prof. Dutta-Koehler spoke about her unique career path and the advantages that being an active practitioner brings to designing an academic curriculum. She discussed her research related to BU's Climate Action Plan, for which she serves on the Task Force, and she spoke at length about her ongoing book project exploring the vastly different approaches to climate adaptation in two South Asian megacities — Kolkata, India, and Dhaka, Bangladesh.
Click here to read more about Prof. Dutta-Koehler's teaching and research.