Summer Fellows Participate in Writing and Communication Workshop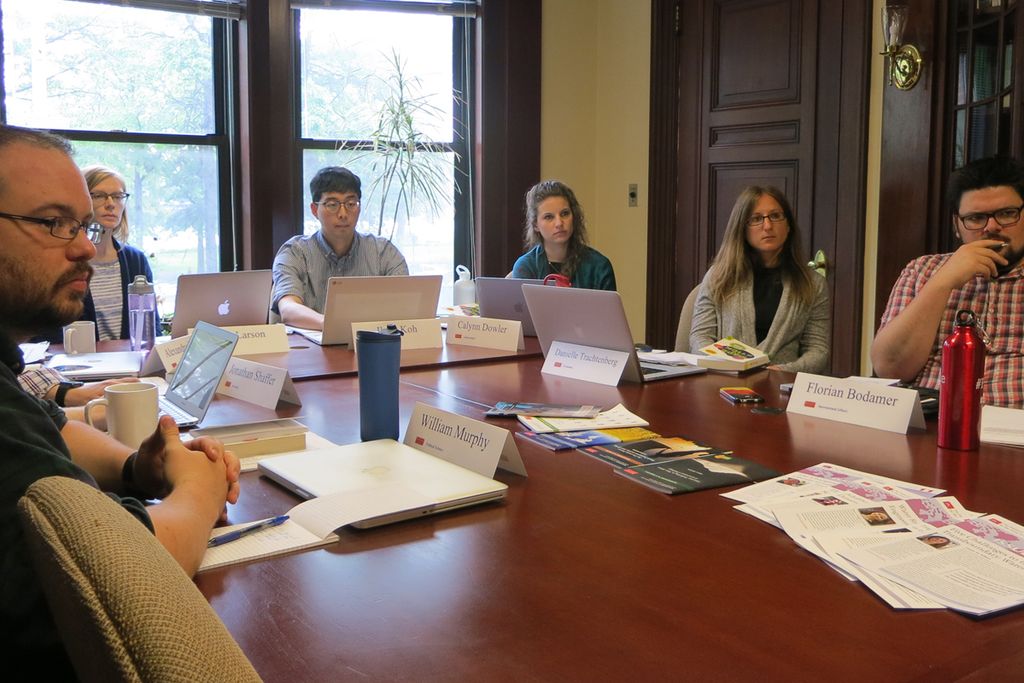 On the second day of the program, the Graduate Summer Fellows at the Frederick S. Pardee Center for the Study of the Longer-Range Future participated in a writing and communications workshop led by Director Anthony Janetos and Associate Director Cynthia Barakatt.
Janetos and Barakatt began with an overview of the structure and objective of the research paper that the Fellows will produce by the conclusion of the program. They discussed the unique challenges in language and framing that are needed when writing for an interdisciplinary audience as opposed to more familiar academic publications intended for highly specialized audiences. Janetos and Barakatt specifically noted the importance of eliminating jargon, the effectiveness of metaphors, and the "curse of knowledge" — the notion that experts often incorrectly assume that their audience has more knowledge about a topic than they actually do.
Finally, the Summer Fellows completed a writing exercise in which they edited a piece adapted from the recent Pardee Center Research Report on multiple breadbasket failures. They were asked to edit pieces of an article written for a specialized, scientific audience to make the language more digestible for an interdisciplinary audience.
The Summer Fellows will now spend the next ten weeks at the Pardee House developing research papers on a wide range of topics for consideration in the Pardee Center's publication series. Click here to meet this year's Fellows and to read about their research topics.