Primack Interviewed on Climate Change and Early Spring Arrival for WGBH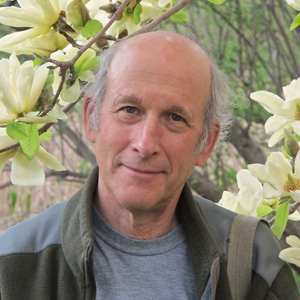 Richard Primack, a Professor of Biology and a Faculty Research Fellow at the Frederick S. Pardee Center for the Study of the Longer-Range Future, was recently featured in a WGBH story about how the early arrival of spring in New England is an indicator of accelerating climate change. In the article, Prof. Primack explains how he has compared Henry David Thoreau's records from the 1850s on when plants were flowering, birds were arriving, and trees and shrubs were leafing out in Concord with his own findings over the past 13 years.
"The trees, shrubs and vines like poison ivy and grape are leafing out two weeks earlier on average than in Thoreau's time," Primack said. Leafing time is closely linked with temperature, and the mean spring temperature in Concord has jumped about 6 degrees Fahrenheit since Thoreau's time.
As a Pardee Center Faculty Research Fellow, Prof. Primack is leading a three-year project known as Leaf Emergence and Fall (LEaF), which aims to bring together a wide range of researchers from universities in eastern Massachusetts to collaborate on the impact of climate change on tree phenology.
Click here to read or listen to the WGBH story.