Two Pardee Faculty Fellows Quoted in National Media
Kevin Gallagher and Nathan Phillips, two Faculty Fellows with the Frederick S. Pardee Center for the Study of the Longer-Range Future, were quoted last week in national media outlets.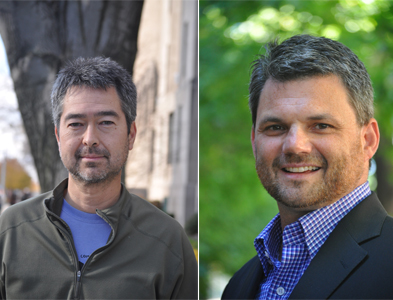 Prof. Gallagher, who heads Boston University's Global Economic Governance Initiative, was quoted in a July 18th article in the Washington Post titled "China, Russia leaders seek South American inroads". In the article, he discusses the changing relationships between countries within Latin America as Chinese investment grows and how this expansion is perceived by policymakers in the U.S..  Prof. Gallagher is a well-regarded expert on China-Latin America economic relations, and the convener of the upcoming Pardee Center Task Force Report on capital account liberalization in China.
Prof. Phillips from BU's Earth & Environment Department was quoted in a July 17th article posted on Nature.com that discusses new interactive maps that track methane leaks from natural gas pipelines. While he said he doubts that the newly gathered data from Google's Street View cars will help utility operators identify specific leaks, Prof. Phillips expressed excitement at being able to compare data on methane emissions across US cities. Prof. Phillips's current research investigates gas leaks as a result of aging infrastructure in the Boston metropolitan area.