Pardee Research Fellows Co-author Book Chapter on Climate Adaptation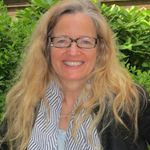 Pardee Center Research Fellows Pablo Suarez and Janot Mendler de Suarez are two of the co-authors for a book chapter that was recently published in a collection of specialist papers titled Community-based Adaptation to Climate Change, Scaling it Up (Routledge, 2014).
The chapter, "Serious Fun: Scaling Up Community Based Adaptation through Experimental Learning" draws from a number of case studies where games were used to encourage participatory learning among community members and policymakers involved in initiatives to promote climate change preparedness.
Pablo Suarez, who serves as the Associate Director of Programs for the Red Cross/Red Crescent Climate Centre, also recently co-authored commentary that was featured in the February 2014 issue of Nature Geoscience, discussing ways to prevent predictable weather events from becoming national disasters through the use of early warning systems and climate science.
Much of the research for these publications stems from a 2012 Pardee Center Task Force Report titled Games for a New Climate: Experiencing the Complexity of Future Risks. The Task Force was convened on behalf of the Frederick S. Pardee Center for the Study of the Longer-Range Future and the Red Cross/Red Crescent Climate Centre and included contributions from experts across academic institutions, humanitarian organizations, and game design firms. A video of the co-authors leading a gaming session at the Pardee Center is available here.