Task Force Members Present at African Studies Conference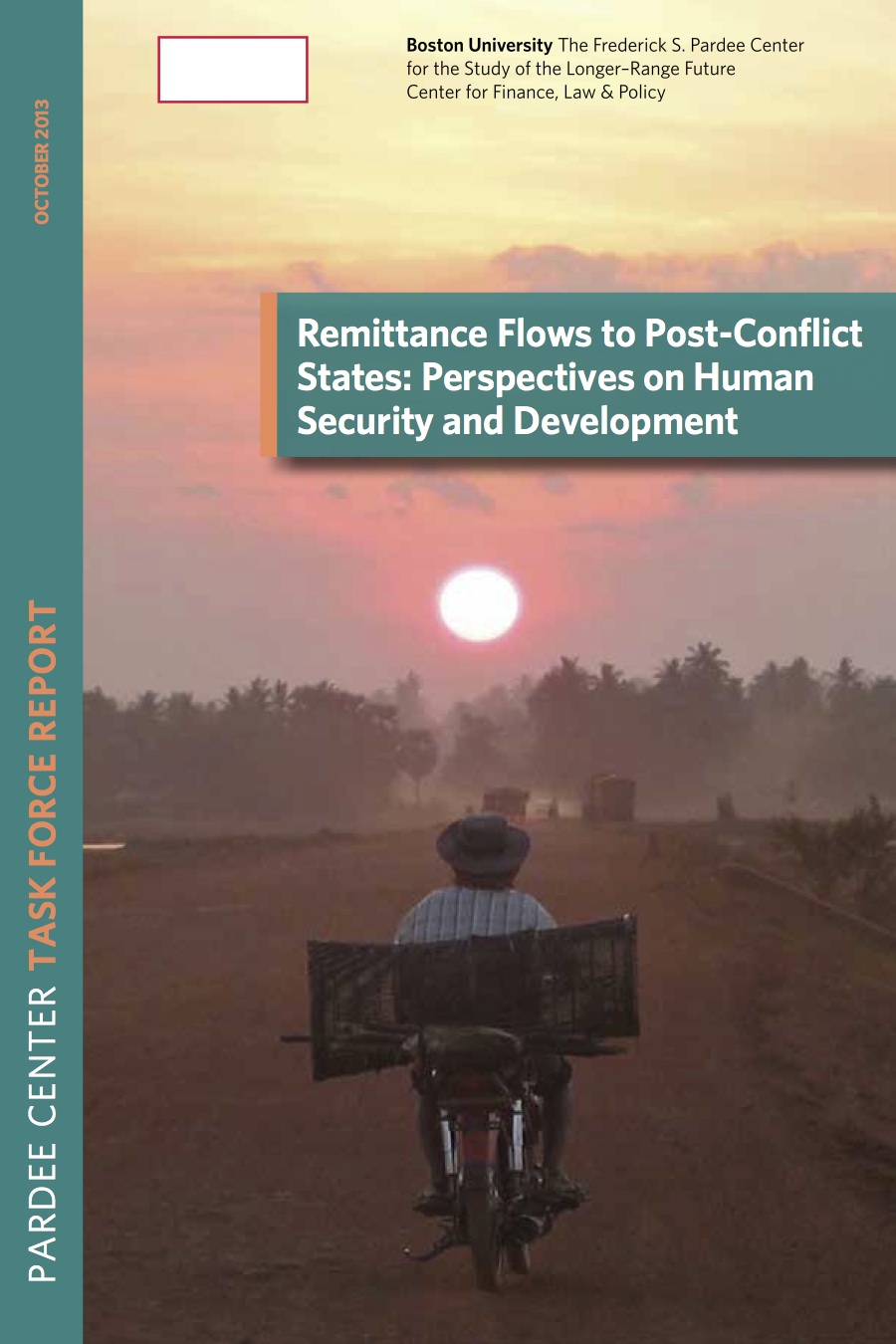 Authors of the Pardee Center Task Force Report Remittance Flows to Post-Conflict States recently presented their findings at the African Studies Association Conference held in Baltimore, Maryland. The two-part session, titled "Rebuilding Post-Conflict Africa through Remittances: Challenges and Prospects" discussed a number of topics central to post-conflict remittance systems and the possibility of leveraging these funds for development.
The session was organized by Task Force co-convener Prof. John Harris and lead researcher Daivi Rodima-Taylor, both of whom presented papers and served as discussants. Other Task Force members who presented at the conference included Raymond Natter, Prof. Susan Foster (Pardee Faculty Fellow), Prof. Frank Feeley, Chantel Pheiffer (2013 Pardee Summer Fellow), Neal Estey, and Juergen Scheffran.
Copies of the Task Force Report can be downloaded at the Pardee website or hard copies can be requested by email at pardee@bu.edu.