Kevin Gallagher Authors Book on Global Trade and Development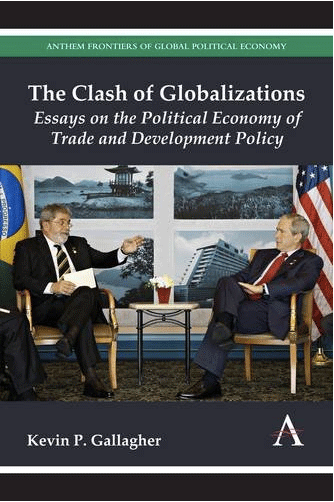 Pardee Faculty Fellow Kevin Gallagher is the author of a new book,
The Clash of Globalizations: Essays on the Political Economy of Trade and Development, published by Anthem Press (July 2013). In this collection of essays, Prof. Gallager writes about how the global trading regime reduces the ability of nation-states to pursue financial stability and economic growth, and how global trading regime policies have been changed over time.
Prof. Kevin Gallagher is the co-director of the Global Economic Governance Initiative, a joint research program of the Pardee Center, the Center for Finance, Law & Policy, and the Center for International Relations.