GEGI Launches New Policy Brief Series with Paper on Capital Controls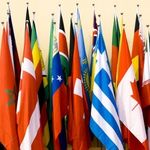 The Global Economic Governance Initiative (GEGI) has launched a new policy brief series with the first paper titled, "Safeguarding United States' Trade and Investment Treaties for Financial Stability," by Pardee Faculty Fellow and GEGI Co-Director Kevin P. Gallagher. The paper argues that capital controls are important measures in preventing financial crisis and the United States needs to work to include provisions that allow for capital controls in a future Trans-Pacific Partnership Agreement.
GEGI is a joint research program of the Pardee Center, the Center for Finance, Law & Policy, and the Center for International Relations.