Pardee Research Fellows Lead Gaming Session in Indonesia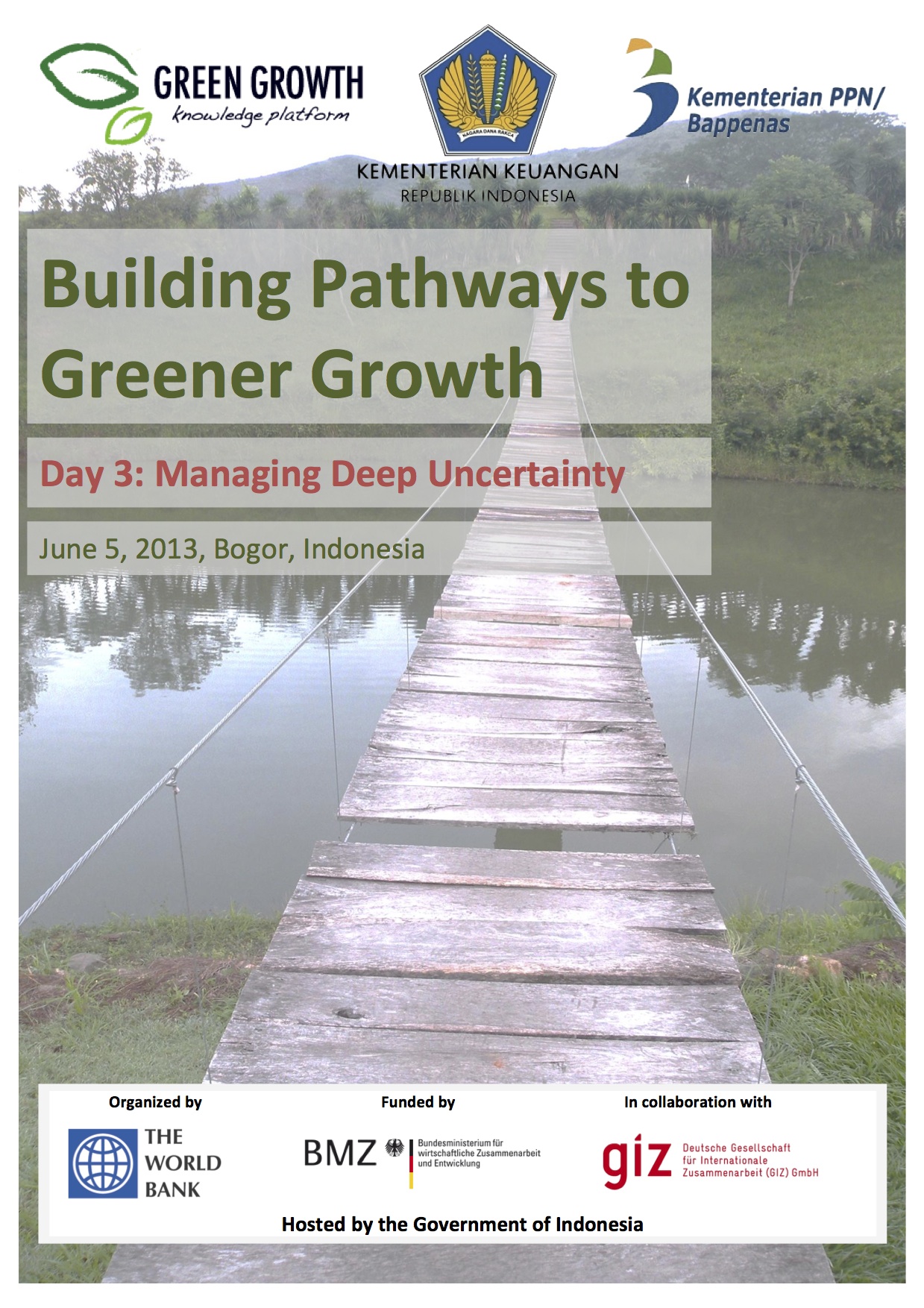 Pardee Center Visiting Research Fellows Pablo Suarez and Janot Mendler de Suarez lead a gaming session in Bogor, Indonesia on June 5 hosted by The World Bank, funded by the German Federal Ministry for Economic Cooperation and Development and in collaboration with the German Society for International Cooperation. The day-long gaming session was part of a workshop titled, Managing Deep Uncertainty. Participants included members of the Indonesian government and World Bank officials.
Suarez and Mendler de Suarez lead a  2012 Pardee Center gaming session and compiled a related Pardee Task Force Report titled Games for a New Climate.