Pardee Task Force Report on CARs Available in Portuguese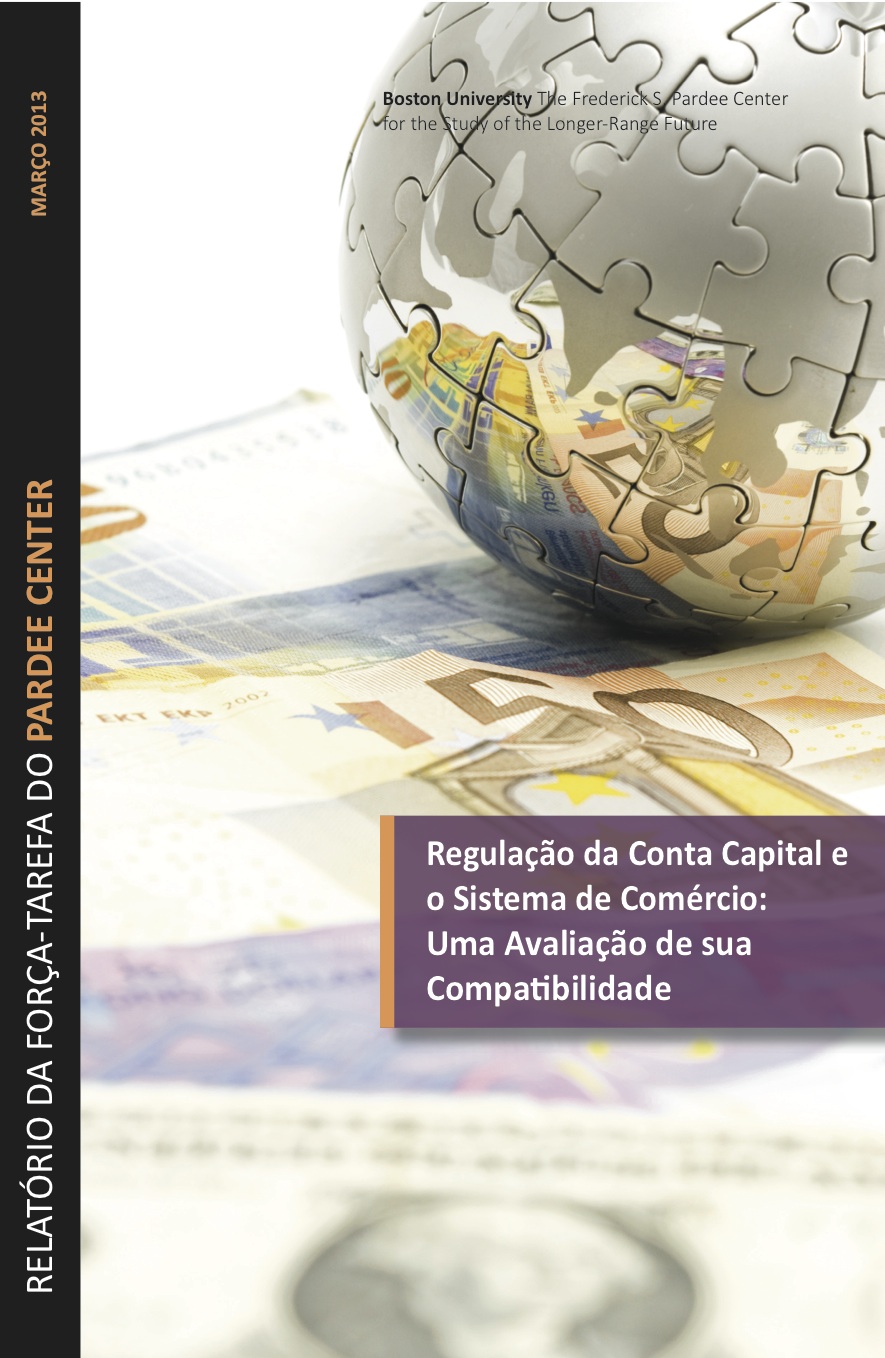 The most recent Task Force Report published by the Frederick S. Pardee Center for the Study of the Longer-Range Future is now available in Portuguese, in addition to versions in English and Spanish.
The Portuguese translation of Capital Account Regulations and the Trading System: A Compatibility Review was coordinated by Daniela Magalhães Prates, a contributing author of the report.  She served as a technical content advisor on the translation, and worked in collaboration with Ana Trivellato (translator), and Maria Inês Amorozo (graphic designer).
The Center for the Study of State and Society (CEDES) in Argentina produced the Spanish translation of the March 2013 Pardee Center Task Force report. CEDES was a co-sponsor and host of the June 2012 workshop at which initial drafts of the papers that make up the report were presented. CEDES also oversaw the translation of the Spanish version of the March 2012 Pardee Center Task Force Report, Regulating Global Capital Flows for Long-Run Development.  That report was also recently translated into Chinese.
Both reports are products of the Pardee Center Task Force on Regulating Global Capital Flows for Long-Run Development, which was co-chaired by Pardee Faculty Fellow Kevin P. Gallagher, along with Jose Antonio Ocampo and Stephany Griffith-Jones of the Institute for Policy Dialogue at Columbia University.
The Task Force is part of the Global Economic Governance Initiative, led by Prof. Gallagher, and sponsored jointly by the Pardee Center and Boston University's Center for Finance, Law and Policy.
Hard copies and downloadable PDFs of the English-language version of both reports are available from the Pardee Center. The translated versions are available in electronic format only in the publications section this website.