Pardee Research Fellows Lead Session at AAAS Meeting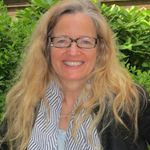 Pardee Center Research Fellows Janot Mendler de Suarez and Pablo Suarez were among the presenters during a three-hour session called "Creative and Participatory Methods in Climate Communication" at the annual meeting of the American Association for the Advancement of Science (AAAS) in Boston on Feb. 17.
During their presentation, the pair discussed the participatory games they and colleagues have created and play with rural farmers, humanitarian workers, policymakers, climate scientists and others in developing countries to aid in understanding how decisions get made in uncertain climate conditions.  They led session attendees in playing a game, which was followed by a lively discussion period.
Mendler de Suarez and Suarez led the Pardee Center Task Force on Games for a New Climate and were co-editors of a report by the Task Force published late last year.