Pardee Director James McCann Leads Roundtable Panel in Ethiopia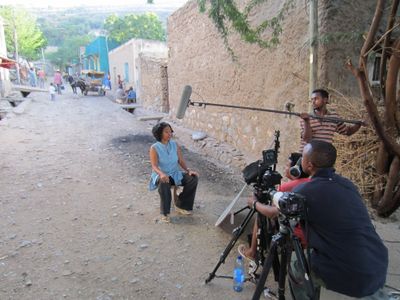 Director ad interim James McCann led a four-person roundtable panel at the 18th International Conference on Ethiopian Studies in the city of Dire Dawa, Ethiopia on October 31-November 2nd. Panelists on the Roundtable included former Pardee Post-doctoral Fellow  Heran Sereke-Brhan, Stefan Bruene, (Hamburg University and Intergovernmental Authority on Development), Masresha Fetene, Vice President for Research, (Addis Ababa University), and His Excellency Xavier Marchal, European Community Ambassador to Ethiopia.  The panel discussion took place in a full meeting hall and raised issues that ranged from intellectual property, commercial farming versus conservation, use of longer-range perspectives to open dialogues between antagonistic state agenda, and the need for basic science education in regional higher education.  The emphasis in each of the topics and discussion was on the value of longer-range needs for human development.
In addition, the Pardee Center sponsored production of a documentary that will include interviews on the streets and alleys of Dire Dawa town in order to contextualize the conference.  The film will be made available on the Multimedia Page.