Pardee Visiting Research Fellow Speaks at Ideas Boston 2012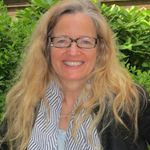 Pardee Visiting Research Fellow Janot Mendler de Suarez was one of a dozen multidisciplinary speakers featured at IDEAS Boston 2012, an annual "brainstorm" hosted by University of Massachusetts-Boston on October 24.
Her talk, titled "Why Inhabiting the Complexity of an Uncertain Future can be Serious Fun!", focused on her work with climate change games around the globe. For more information on Mendler de Suarez's work with games and climate change at the Pardee Center visit the Task Force and Gaming Session research page.