Pardee Center Announces the 2012 Graduate Summer Fellows
The Frederick S. Pardee Center for the Study of the Longer-Range Future selected seven outstanding Boston University graduate students as its 2012 Graduate Summer Fellows. The departments they represent include Biology, Economics, Geography and Environment, International Relations, Mechanical Engineering, Social Work, and Theology.
Starting June 4, they will spend 10 weeks based at Pardee House researching and writing papers that will be considered for publication in one of the Center's publication series. They also will participate in special programs designed to promote interaction among the interdisciplinary group and to introduce them to faculty members affiliated with the Pardee Center
The 2012 Pardee Graduate Summer Fellows and their research projects include:
Ashley Anderson, master's student, Social Work and Theology (dual degree)
She will study from an ethics perspective how the international community might respond and support island nations and communities that are vulnerable to be being displaced as sea level rise submerges the land where they lived and affects their cultural identity.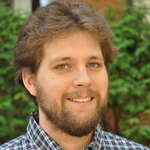 Ben Carr, doctoral student, Biology
He will analyze effective fisheries management and conservation strategies in the Phoenix Islands Protected Area and the implications for broader marine conservation policies.
Kelly DeAngelis, master's student, International Relations and Environmental Policy
She will research whether and how the Water Diplomacy Framework could help improve water quality in China's largest urban areas.
Diana Gergel, master's student, Mechanical Engineering
She will look at various types of dams and how their structural design and impact on the surrounding landscape is related to water-borne disease transmission in the developing world.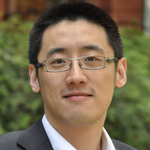 Peng Huang, doctoral student, Economics
He will research proposed pension reforms in China, and how a simultaneous movement to privatize state-owned enterprises may have implications related to the proposed reforms as well as the global economy.
Eli Romero, doctoral student, Biology
He will study how regulations and policies related to land use and coastal resource management programs in multiple jurisdictions affect the Belize Barrier Reef System and the larger Meso-American Barrier Reef Complex.
Shixiong Wang, doctoral student, Geography and Environment
Using geographic information systems (GIS) and remote sensing tools, he will look at changes in land use and urbanization trends in Shanghai over the past decade as a basis for comparison with other rapidly urbanizing areas.
You can learn more about the Pardee Center Graduate Summer Fellows program and past Pardee Summer Fellows here.