Faculty Fellow Kevin Gallagher Presents Pardee Task Force to the IMF
Pardee Center Faculty Fellow Kevin P. Gallagher presented the main findings of the Pardee Center Task Force Report on Regulating Global Capital Flows for Long-Run Development to the Executive Board of the International Monetary Fund (IMF) in Washington, D.C. on March 27.  All 24 members of the Executive Board attended the presentation.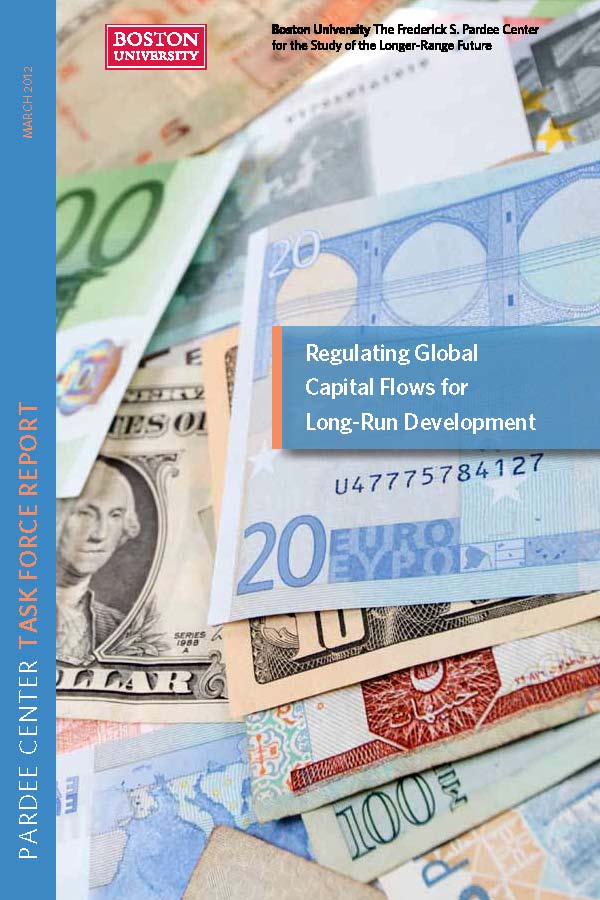 Prof. Gallager and Prof. José Antonio Ocampo of Columbia University, who co-chaired the Pardee Center Task Force that produced the report, were invited to give two separate presentations, one to the IMF Executive Board, and a second one to IMF staff members later the same day.
The report, which was officially launched at a special Pardee Seminar on March 8, has received significant attention among those involved in the world of international finance and global development.
The report argues that there is a clear rationale for capital account regulations (CARs) in the wake of the 2008 financial crisis, that the design and monitoring of such regulations is essential for their effectiveness, and that a limited amount of global and regional cooperation would be useful to ensure that CARs can form an effective part of the macroeconomic policy toolkit.  An electronic copy of the report is available from the publications section of this web site.
The report is part of the Pardee Center's Global Economic Governance Initiative, led by Prof. Gallagher.