2011 Pardee Summer Fellows Program Concludes
The Boston University Frederick S. Pardee Center for the Study of the Longer-Range Future concluded its 10-week 2011 Graduate Summer Fellows Program on Friday, August 5.
The 2011 class of Pardee Center Graduate Summer Fellows included graduate students from the BU departments of Political Science (2), Religion (1), International Relations/Geography & Environment (1), Anthropology (1), History (1), Economics (1), School of Public Health (1)  and the School of Management/Economics (1). All submitted research papers that will be considered for publication as part of the various Pardee Center publication series over the coming year.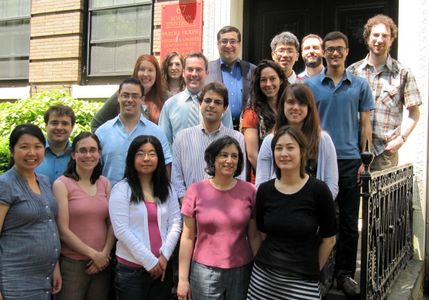 The Pardee Center Summer Graduate Fellows program is the centerpiece of the summer activities at the Pardee Center and brings together some of the brightest graduate students from across Boston University for a 10-week program of inter-disciplinary research at Pardee House. The 2011 Fellows conducted their individual research and completed a research paper, but also participated in structured activities designed to facilitate cross-disciplinary conversations amongst the group and with Pardee Center Faculty and Research Fellows including Prof. Kevin Gallagher, Prof. Ann Helwege, Prof. John Hammock, Prof. Enrique Silva,  and Dr. Pablo Suarez.
Launched in 2008 and formalized in 2009, this was the third year of the Summer Fellows program. A call for applications for the 2012 Summer Fellows Program will be announced in late January or early February.
For more information on the Pardee Summer Graduate Fellows Program, see here.