Cleveland Discusses Research with Pardee Summer Fellows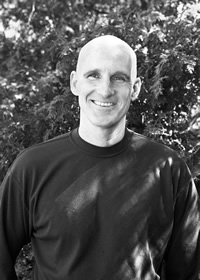 Professor Cutler Cleveland, a Pardee Faculty Fellow and professor in Boston University's Department of Geography & Environment, discussed research methods and his work as editor-in-chief of the Encyclopedia of Earth with the Pardee Graduate Summer Fellows during an informal lunch gathering on July 15.
Prof. Cleveland and the Fellows talked about how the internet and technology are changing the ways in which students conduct research and the resources they use.
This event was part of a series of informal meetings between the Pardee Graduate Summer Fellows and BU faculty members sponsored by the Frederick S. Pardee Center for the Study of the Longer-Range Future.