The Role of Religion | A Pardee Center Conference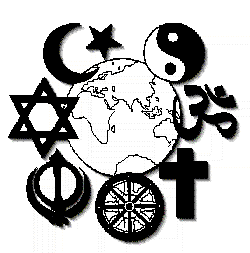 The conference brought together some 40 experts from various disciplines to ponder upon the "great dilemma" of how science, religion, and the human future interact. In particular, different panels looked at trends in what is happening to religion around the world, questions about how religion is impacting the current political and economic order, and how the social dynamics unleashed by science and by religion can be reconciled.
Organized with support from the Carnegie Council on Ethics and International Affairs

Co-Organized by the School of Theology and the Department of Religion, Boston University
Read the BU Today news article on the conference.
Keynote: A Tour d'horizon by Prof. Peter Berger, Boston University
Keynote: The Great Dilemma: Science, Religion, and the Human Future by Charles Harper, John Templeton Foundation.
Panel Discussion: Where Is Religion Going?

Panel Members:

Prof. Ralph Buultjens, New York University
Amb. Phillips Talbot, former U.S. Ambassador and former President of the Asia Society
Jane Kramer, former European correspondent, The New Yorker
Prof. Christopher Marsh, Baylor University
Prof. Michael J. Smith, University of Virginia
Dr. Steven N. Simon, Council on Foreign Relations
Panel Discussion: What Can Religion Offer to the Modern World?

Panel Members:

Prof. Benjamin Friedman, Harvard University
Prof. David Fromkin, Boston University
Panel Discussion: Must We Choose Between Religion and Science?

Panel Members:

Prof. Kirk Wegter-McNelly, Boston University
Sir Hans Kornberg, Boston University
Prof. Owen Gingerich, Boston University