Current Students
The Current Students webpage offers links to University and local resources, and is updated regularly with important information for matriculated students.
Student Health Services
Student Health Services offers medical and behavioral health care on the Charles River Campus and the Medical campus. They maintain your BU admission health record and review compliance with immunization policies which are reported to the University Registrar.
General university requirements include compliance with the immunization policies for health professionals. Students are not permitted to register for classes if they are not compliant with the policies. Please visit the BU Student Health Services website for more information: https://www.bu.edu/shs/getting-started/incoming-health-requirements/#gf_31   To check your compliance with the immunization policies and download a copy of your immunization record, please see the Personal tab>Compliance> on your Student Link page. Please note most clinical sites require up-to-date documentation of immunizations. If you fail to keep your immunizations current, you will be unable to continue in the clinical phase until the Student Health Services deems your record to be satisfactory.
Behavioral health services are available for student on the Charles River and Medical campuses. To contact behavioral health, please call 617-353-3569 to schedule an appointment. If you need assistance scheduling an appointment, please contact your academic advisor or any faculty member who can assist you in obtaining a same day appointment.
SHS also offers wellness and prevention programs for students.
GMS Resources
Student Portal
The GMS student portal connects you to many GMS resources. Please be advised that the PA Program follows different policies and procedures for Registration and Thesis, and will differ with some semester start and end dates. Refer to your Student Handbook for policies and procedures, and if you have any questions, contact the PA Office.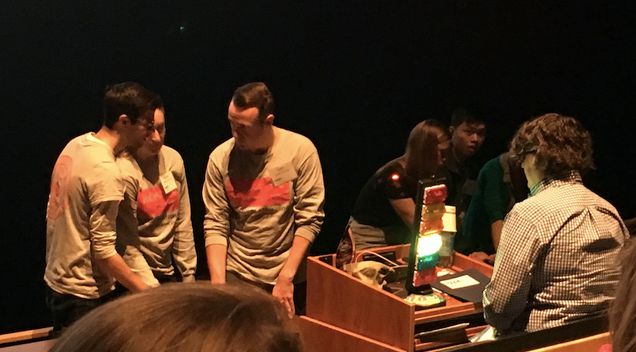 Financial Aid
Contact information for assistance and financial aid forms can be found on the GMS Financial Aid Website. Please refer to the PA Program website for tuition and fees, as our program tuition differs from the standard GMS tuition and estimated budget.
Academics
Student Handbook
The Student Handbook contains all policies and procedures for matriculated students at the Boston University PA Program. The Handbook is reviewed each year and distributed to students for review.
Class Schedules
Class schedules for Semesters 1-7 are maintained on a Google Calendar that is shared with your BU account. Please contact the PA Office if you have difficulty accessing the schedule.
The DRx class schedule for School of Medicine classes taken in Semesters 2 and 3 of the first year noted in the BUSM II Google Calendar. PA students do not take the other medical school courses listed on the block schedule. This schedule is added to the PA student Google Calendar, however, please use to the School of Medicine schedule, if there appear to be discrepancies.
Grievance Policies and Procedures
When possible, students should attempt to resolve academic-related conflicts with the PA faculty members and the program director. If the conflict is not resolved to the satisfaction of the student, the student may wish to contact the Office of the Ombuds which is an independent, impartial and confidential place where persons can bring issues related to life and study at BU. Talking to the Ombuds can be a good first step if you have a concern and you don't know where to turn for help. If informal conflict resolution does not occur, PA students are encouraged to utilize the processes and resources of the Office of Student Affairs.
The BU PA program believes that the learning environment should be safe for all students and free from discrimination. Please use the links below to learn more about reporting safety or discrimination concerns.
BU Equal Opportunity Office for general policies
Discrimination based on disability  reporting
Sexual misconduct policies and resources
BUSM Title IX coordinators
Karen Symes, can be reached at (617) 638-4196 or symes@bu.edu Gwynneth Offner can be reached at (617) 638-8221 or goffner@bu.edu.
Background Checks and Drug Screens
Students who are admitted routinely participate in clinical education experiences as a part of the PA program. Most clinical sites require criminal background checks and drug testing to define the student's eligibility for participation. History of a criminal background or a positive drug screen may disqualify students from participating in these experiences, which are required for successful completion of the PA program. Please review the Student Handbook for more information about how background checks and drug screens are performed.