Online Master of Science in Supply Chain Management Concentration in Quantitative Approaches
The online MS in Supply Chain Management concentration in Quantitative Approaches will equip students with the advanced quantitative skills needed to analyze and manage complex supply chains. It is focused on the needs of supply chain decision-makers who must navigate the ever-changing and increasingly complex networks of facilities, partners, suppliers, and other domestic and international stakeholders. Decisions concerning the determination of supply chain strategies, analysis and mitigation of supply chain risks, management of performance, quality control, inventory and capacity management, and all other operations-related analyses will be stressed. Analytical techniques include statistical analysis, probabilistic decision-tree analysis, control charting, process capability analysis, and Monte Carlo simulation and optimization techniques.
Students who complete the Supply Chain Management master's degree concentration in Quantitative Approaches will be able to demonstrate:
Knowledge and skills necessary to better utilize available information in operational, tactical, and strategic decision-making in supply chains.
An understanding of how organizations are using interlinked data-inputs, analytics models, and decision-support tools to better understand their operations, customers, and markets.
An ability to describe a manufacturing, service, or business process using appropriate statistical calculations and displays.
How to make quality-related decisions based on information (e.g., performance metrics, survey results, or inspections) while appreciating the existence of random variation and its effect on the statistical behavior of the data.
An ability to implement a quality system that uses a process-oriented approach to controlling and improving processes.
Accuracy in the application of analytical methods in their own analysis, and the ability to recognize misapplications in the works of others, by presenting performance results in ways that inform, rather than confuse or mislead, a management audience.
Awards & Accreditations

Accredited member of AACSB International―The Association to Advance Collegiate Schools of Business
Why Choose BU's Master of Science in Supply Chain Management?

The Supply Chain Management program offers the flexibility of online or on-campus study formats, ensuring that students can earn their degree the way that suits them the best.
Learning from expert faculty from MET's Department of Administrative Sciences, students benefit from a unique combination of dynamic academic curricula, with the latest educational technologies, and direct professional contact with industry leaders in the supply chain management area.
In 2018, Metropolitan College's online master's degrees in management were ranked #9 among the Best Online Graduate Business Programs (Excluding MBA) by U.S. News & World Report.
MET's program was ranked #3 among the Best Online Master's in Supply Chain Management Programs by BestColleges.com (2018).
Focus on design, optimization, and operation of a global supply chain process, while gaining expertise in efficient production, global supply chain coordination, risk mitigation, strategic logistics management, and import-export operations.
Our professional programs, developed by full-time faculty, rely on strong academic and industrial experience and are ranked at the very top of the best online programs in IT and business by U.S. News & World Report.
We utilize advanced pedagogy and the latest digital-learning concepts introduced in the online environment, such as video conferencing, live lectures and seminars, proctored assessments, access to proprietary software applications within virtual labs and cloud servers/technologies, creative learning, teamwork, and competitive games offered with the help of advanced business simulations.
Career Outlook
Sales Managers
7% increase in jobs through 2026
$121,060 median annual pay in 2017
Management Analysts
14% increase in jobs through 2026
$82,450 median annual pay in 2017
Operations Research Analysts
27% increase in jobs through 2026
$81,390 median annual pay in 2017
Logisticians
7% increase in jobs through 2026
$74,590 median annual pay in 2017
Market Research Analysts
23% increase in jobs through 2026
$63,230 median annual pay in 2017
Industry Trends
The logistics business will be looking to fill about 1.4 million jobs, or roughly 270,000 per year, by 2018.
Fortune Magazine,"Wanted: 1.4 million new supply chain workers by 2018″
"The data shows not only that foundational skills in planning, procurement, manufacturing and logistics are important, but that general management and even leadership skills are critical to success."
SCM World Future of Supply Chain Report, 2016

Money Matters
Boston University Metropolitan College (MET) offers competitive tuition rates that meet the needs of part-time students seeking an affordable education. These rates are substantially lower than those of the traditional, full-time residential programs yet provide access to the same high-quality BU education. To learn more about current tuition rates, visit the MET website.
Financial Assistance
Comprehensive financial assistance services are available at MET, including graduate assistantships (up to $4,200 per semester), scholarships, graduate loans, and payment plans. There is no cost to apply for financial assistance, and you may qualify for a student loan regardless of your income. Learn more.

Curriculum
Students must complete the Supply Chain Management degree core courses and the requirements of their chosen concentration, as well as an elective and a capstone project.
Prerequisites
Courses
Admission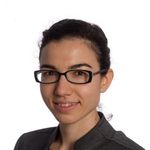 Canan Gunes Corlu
Assistant Professor, Administrative Sciences; Coordinator, Supply Chain Management
PhD, MS, Tepper School of Business at Carnegie Mellon University; BS, Koc University
John Maleyeff
Associate Professor of the Practice, Administrative Sciences; Coordinator, Enterprise Risk Management
PhD, MS, University of Massachusetts at Amherst
BA, East Stroudsburg State College
Kathleen Park
Assistant Professor, Administrative Sciences; Coordinator, Innovation
PhD, SM, MBA, Massachusetts Institute of Technology
BA, Harvard University
David L. Rainey
Visiting Professor of the Practice
PhD, MS, MS, Rensselaer Polytechnic Institute; MBA,
Western New England College; BS, University of Connecticut
Getting Started
To learn more or to contact an enrollment advisor before you get started, request information using the button below and tell us a little about yourself. Someone will be in touch to answer any questions you may have about the program and detail the next steps in earning your degree. You can also start your application or register for a course at Metropolitan College.