Online Master of Science in Supply Chain Management Concentration in Logistics Management
The online MS in Supply Chain Management concentration in Logistics Management provides a solid foundation in the qualitative and quantitative methods used by logistics and transportation managers of complex global supply chains. Specifically, the Logistics Management concentration will emphasize decision-making in the areas of transportation management, warehouse and distribution center operations, and logistics network design—including an understanding of key tradeoffs and the effect of variance in a logistics system. In addition, students will analyze techniques and procedures for conducting international trade, including operations, global transportation, facility network design, intermediaries and trade documentation, import/export channel networks, and the evaluation of global sourcing opportunities. By including insight into the management of performance and exposure to the coordination of large-scale projects, graduates will be well-equipped to take their place among today's supply chain leaders.
Students who complete the Supply Chain Management master's degree concentration in Logistics Management will be able to:
Design and coordinate transportation systems, including in-house capabilities and outsourced partners.
Coordinate movement of goods in multiple directions across closed-loop global supply networks.
Reduce shipping costs and storage costs in global supply chains.
Manage logistic supplier relationships, including supply chain consortiums and joint ventures.
Understand the foundations of international trade and how to create strategies and understand the complexities within international logistics activities when extending trade operations globally.
Prepare a plan for import/export transactions and associated documents required for the international movement of goods and services.
Apply the process-oriented tools and techniques of contemporary quality management to control quality and performance across a global supply chain that is geographically dispersed.
Coordinate projects situated in a global supply chain context.
Awards & Accreditations

Accredited member of AACSB International―The Association to Advance Collegiate Schools of Business
Why Choose BU's Master of Science in Supply Chain Management?
The Supply Chain Management program offers the flexibility of online, on-campus, or blended study formats, ensuring that students can earn their degree the way that suits them the best.
Learning from expert faculty from MET's Department of Administrative Sciences, students benefit from a unique combination of dynamic academic curricula, with the latest educational technologies, and direct professional contact with industry leaders in the supply chain management area.
In 2018, Metropolitan College's online master's degrees in management were ranked #9 among the Best Online Graduate Business Programs (Excluding MBA) by U.S. News & World Report.
Boston University is an accredited member of AACSB International―The Association to Advance Collegiate Schools of Business.
Our professional programs, developed by full-time faculty, rely on strong academic and industrial experience and are ranked at the very top of the best online programs in IT and business by U.S. News & World Report.
We utilize advanced pedagogy and the latest digital-learning concepts introduced in the online environment, such as video conferencing, live lectures and seminars, proctored assessments, access to proprietary software applications within virtual labs and cloud servers/technologies, creative learning, teamwork, and competitive games offered with the help of advanced business simulations.
Career Outlook
Sales Managers
5% increase in jobs through 2024
$113,860 median annual pay in 2014
Management Analysts
14% increase in jobs through 2024
$81,320 median annual pay in 2015
Operations Research Analysts
30% increase in jobs through 2024
$78,630 median annual pay in 2015
Logisticians
2% increase in jobs through 2024
$74,620 median annual pay in 2015
Market Research Analysts
19% increase in jobs through 2024
$62,150 median annual pay in 2015
Industry Trends
The logistics business will be looking to fill about 1.4 million jobs, or roughly 270,000 per year, by 2018.
Fortune Magazine,"Wanted: 1.4 million new supply chain workers by 2018″
"The data shows not only that foundational skills in planning, procurement, manufacturing and logistics are important, but that general management and even leadership skills are critical to success."
SCM World Future of Supply Chain Report, 2016

Money Matters
Boston University Metropolitan College (MET) offers competitive tuition rates that meet the needs of part-time students seeking an affordable education. These rates are substantially lower than those of the traditional, full-time residential programs yet provide access to the same high-quality BU education. To learn more about current tuition rates, visit the MET website.
Financial Assistance
Comprehensive financial assistance services are available at MET, including graduate assistantships (up to $4,200 per semester), scholarships, graduate loans, and payment plans. There is no cost to apply for financial assistance, and you may qualify for a student loan regardless of your income. Learn more.

Curriculum
Students must complete the Supply Chain Management degree core courses and the requirements of their chosen concentration, as well as an elective and a capstone project.
Courses
A total of ten courses (40 credits) is required.
Degree Core Courses
(Four courses/16 credits)
METAD605 Operations Management: Business Process Fundamentals
This course helps students to develop an understanding of the impact of business processes on the organization's performance and provides students the key tools to analyze and improve processes in both manufacturing and service sectors. [4 credits]
METAD632 Financial Concepts
Introduction to the concepts, methods and problems of accounting and financial analysis. Includes accounting principles, measurement and disclosure issues, financial statement analysis, time value of money, cash flow projection and analysis, capital budgeting and project evaluation, bond and equity valuation, cost of capital and capital structure. 4 cr. [4 credits]
METAD680 Global Supply Chains
This course analyzes the managerial activities required to support manufacturing and service industry international strategies to assure that the products/services are delivered/provided in the quality and timely manner expected through the use of global supply chains, outsourcing relationships, and multi-country operations. The course focuses on contemporary strategic issues that affect both large and small corporations and includes: the strategic role of the internet, international trade and logistics, cross cultural teaming, supply chain dynamics, information management, inventory scheduling and control, international coordination, and transportation and customer service. 4cr. [4 credits]
METAD715 Quantitative and Qualitative Decision-Making
Explores decision making and policy formulation in organizations. Includes goal setting and the planning process, rational models of decision making, evaluation of alternatives, prediction of outcomes, cost-benefit analysis, decision trees, uncertainty and risk assessment, and procedures for evaluation of outcomes. [4 credits]
Concentration Requirements
(Three courses/12 credits)
Select three from the following list:
METAD642 Project Management
The course examines the concepts and applied techniques for cost effective management of both long-term development programs and projects. Project management principles and methodology are provided with special focus on planning, controlling, and coordinating individual and group efforts. Key topics of focus include overview of modern project management, organization strategy and project selection, defining a project and developing a project plan and scheduling resources, project risk analysis, work breakdown structures, and project networks. MS Project will be introduced in this course to provide hands-on practical skills with the above topics. Mastery of key tools and concepts introduced in this course provides a significant competitive advantage in the marketplace. [4 credits]
METAD690 Strategic Logistics Management
The course will provide students the qualitative and quantitative methods and tools used by today's logistics and transportation managers, and will use an applied problem-solving approach. Specifically, the course will emphasize decision-making in the areas of transportation management, warehouse and distribution center operations, and logistics network design that includes an understanding of key tradeoffs and the effect of variance in a logistics system. [4 credits]
METAD734 Quality Management
Course participants will be exposed to the fundamental principles involved in the management of quality for enterprises and their supply chain. Quality is defined in the broadest sense, encompassing all performance components that drive customer satisfaction. The course focuses on general principles, both quantitative and qualitative, and their application in a variety of industrial, service, healthcare, and educational environments. Topics include the Deming philosophy of management, Six Sigma and the DMAIC project framework, quality certification systems, data analysis & presentation, quality analysis using control charts, process capability analysis, and competitive benchmarking. [4 credits]
METAD760 International Trade and Logistics
Techniques and procedures for conducting international trade. The course focus is practical. Topics include operations, government agencies and import/export channel networks, and the evaluation of international opportunities. Designed to provide students with the skills and tools necessary for international trade. [4 credits]
Capstone Project
(One course/4 credits)

METAD804 Capstone Project for Supply Chain Management
General Electives
(Two courses/8 credits)
Or choose any other graduate-level course selected from other Administrative Sciences offerings or Metropolitan College departments as well as from other Boston University schools and colleges, with an advisor's approval.
Admission
Applicants to the program are required to have a bachelor's degree from an accredited college or university and must provide a personal statement and three letters of recommendation.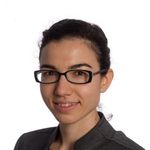 Canan Gunes Corlu
Assistant Professor of Administrative Sciences; Faculty Coordinator for Applied Business Analytics Programs
PhD, MS, Tepper School of Business at Carnegie Mellon University; BS, Koc University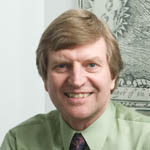 Roger D. H. Warburton
Associate Professor of Administrative Sciences; Academic Coordinator for Project Management Programs
PhD, MS, University of Pennsylvania; BSc, Sussex University; PMP (Project Management Professional), Project Management Institute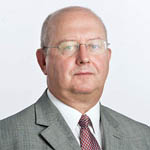 Vladimir Zlatev
Associate Professor of the Practice of Administrative Sciences
PhD, MS, BS, Dresden University of Technology
Getting Started
To learn more or to contact an enrollment advisor before you get started, request information using the button below and tell us a little about yourself. Someone will be in touch to answer any questions you may have about the program and detail the next steps in earning your degree. You can also start your application or register for a course at Metropolitan College.