Criminal Justice concentration in Cybercrime Investigation & Cybersecurity, Master's Degree
The online Master of Criminal Justice concentration in Cybercrime Investigation & Cybersecurity allows students to develop competency and practical knowledge, enabling them to work with various issues related to cybercrime. By participating in the program, students will gain insight into cybercriminology and the legal practices, practical digital investigative knowledge, and policies related to cybersecurity risk assessment. In addition, going beyond understanding practical and essential knowledge of cybercrime and cybersecurity, students who successfully complete the concentration are eligible to take the forensic examiner exams.
Students who complete the Master of Criminal Justice concentration in Cybercrime Investigation & Cybersecurity will be able to demonstrate:
Insight into cyber-criminology and legal practices.
Practical digital investigative knowledge.
An understanding of the policies related to cybersecurity risk assessment.
A command of leadership theories and skills pertaining to the management of criminal justice organizations.
Honoring Excellence
Nu Mu, Boston University's chapter of Alpha Phi Sigma's National Criminal Justice Honor Society, is now online. Check out the new website.
Why Choose BU's Master of Criminal Justice?
The MCJ is ranked #2 among the nation's Best Online Graduate Criminal Justice Programs (U.S. News & World Report 2018).
The MCJ was Boston University's first online program, launched in 2002.
Students learn from leading criminal justice faculty with extensive field experience and scholarship in policing, the judicial system, and corrections.
In the online classroom, students are able to network with a global community of criminal justice professionals.
Career Outlook
Forensic Science Technicians
27% increase in jobs through 2024
$56,320 median annual pay in 2015
Information Security Analysts
18% increase in jobs through 2024
$90,120 median annual pay in 2015
Police and Detectives
4% increase in jobs through 2024
$60,270 median annual pay in 2015
Bureau of Labor Statistics, U.S. Department of Labor, Occupational Outlook Handbook, 2016-17 Edition
Money Matters
Boston University Metropolitan College (MET) offers competitive tuition rates that meet the needs of part-time students seeking an affordable education. These rates are substantially lower than those of the traditional, full-time residential programs yet provide access to the same high-quality BU education. To learn more about current tuition rates, visit the MET website.
Financial Assistance
Comprehensive financial assistance services are available at MET, including scholarships, graduate loans, and payment plans. There is no cost to apply for financial assistance, and you may qualify for a student loan regardless of your income. Learn more.

Curriculum
The online Master of Criminal Justice concentration in Cybercrime Investigation & Cybersecurity consists of a total of 10 courses (40 credits): six required courses and four concentration requirements.
Courses
The Boston University online Master of Criminal Justice will provide you with an in-depth examination of crime and justice, including theories, trends, and policies, in fewer than two years of study. Online students pursuing a Concentration in Cybercrime Investigation & Cybersecurity must satisfy the Master of Criminal Justice core requirements and the concentration requirements.
Required Courses
(Six courses/24 credits)
This course explores potential answers to complex and important questions about criminal behavior by drawing on the social science of criminology. Criminology is the interdisciplinary study of the development of law, criminal phenomena and societal responses to crime. The primary emphasis of this course will be discussing and evaluating major explanations or theories of crime. Because criminology is interdisciplinary, we will examine theories that are ground in a range of academic perspectives, including sociological, biological, political, psychological and economic explanations for crime. Course lectures and discussions focus on the historical development of the theories, their major assumptions and propositions, their relevance for public policy and practice. As we progress through each explanation for crime, we critically evaluate the validity of different explanations for crime as well as criminal justice policies and practices that they support. [4 credits]
The purpose of this course is to introduce the student to the discipline of victimology, an emerging area of specialization in the field of criminology. Emphasis will focus on crime victims and their plight, the relationships between crime victims and other social groups and institutions, such as the media, business, politicians, special interest groups, and social movements. The issues of Justice and Redress from the perspective of the victim as well as general society will be stressed. An overview of victim prevention programs and victim assistance programs will be presented. Topics such as the Restorative Justice Model, Victim Repayment, and Victim/Offender Mediation will be included in the course content. While the course follows an interdisciplinary approach and is designed for general interest and appeal, it has particular relevance for students drawn from disciplinary interests in the fields of criminal justice, psychology, sociology, education, health care administration, and political science. [4 credits]
METCJ632 White-Collar Crime
The purpose of this course is to examine the nature and extent of corporate and white-collar crime, including detection, deterrence, and criminal liability sanctions, as well as, the social and legal changes related to corporate illegality. Students will use case materials which address securities fraud, money "laundering", professional deviance, and political corruption, in addition to other topics. Students will also analyze policy responses including RICO and other laws, regulations and court processing. [4 credits]
METCJ702 Analytical Methods
This course introduces students to the use of quantitative data in analyzing the criminal justice system. It serves as an introduction to the statistical methods used in applied social science research and furthers students' understanding of the role statistical analysis plays in planning and policy development. [4 credits]
METCJ703 Research Methods
This course introduces students to the practice, theory, and philosophy of social science research, with a special focus on criminal justice. It not only broadens students' knowledge of the ethical issues associated with research, but also introduces them to a variety of research techniques such as surveys, field research, and experimental designs. Research Methods will lay the foundation for students to become informed "consumers" of research, as well as "producers" of it. [4 credits]
METCJ831 Criminal Justice Administration
The challenge of administering, managing, and leading today's criminal justice organizations is becoming increasingly complicated due to many factors, ranging from terrorism and cyber crime to politicization and privatization. This course provides students with not only a conceptual and theoretical basis on which to manage these complex entities, but also practical approaches to organizational effectiveness, integrity, and innovation. [4 credits]
Concentration Requirements
(Four courses/16 credits)
This course is designed to help students understand and apply the nature of computer crime in the criminal justice field. Several theories (both micro-level and macro-level) will be presented and will be analyzed in depth and applied to computer crime cases both past and present. Students will see how major theories have been re-developed to be applied to computer crime, and by using these theories, students will both develop and explore different strategies for future law enforcement. Students will be presented with common types of fraudulent schemes, as well as several laws that have been enacted and developed specifically for computer crime. In addition, causes, victimization, legal issues, control strategies, and societal costs regarding the "computer-crime" problem will be explored and evaluated. [4 credits]
METCJ710 Applied Digital Forensic Investigation
This course is designed to engage students for conducting successful forensic examinations of digital devices and computer networks with hands-on-experience within the Virtual Security Lab. The course introduces EnCase forensic software, which has received the high acceptance rate in a court of law as an expert witness. The course aims to cover various cybercrime topics and digital forensic investigation practices using digital evidence samples. In the process of learning, students will explore the nature of specific cybercrime and be able to successfully analyze and document the digital evidence related to the crime. [4 credits]
METCS684 IT Security Policies and Procedures
This course enables IT professional leaders to identify emerging security risks and implement highly secure networks to support organizational goals. Discussion of methodologies for identifying, quantifying, mitigating and controlling risks. Students implement a comprehensive IT risk management plans (RMP) that identify alternate sites for processing mission-critical applications, and techniques to recover infrastructure, systems, networks, data and user access. The course also discusses related topics such as: disaster recovery, handling information security; protection of property, personnel and facilities; protection of sensitive and classified information, privacy issues, and criminal terrorist and hostile activities. [4 credits]
METCS693 Digital Forensics and Investigations
Provides a comprehensive understanding of digital forensics and investigation tools and techniques. Learn what computer forensics and investigation is as a profession and gain an understanding of the overall investigative process. Operating system architectures and disk structures are discussed. Studies how to set up an investigator's office and laboratory, as well as what computer forensic hardware and software tools are available. Other topics covered include importance of digital evidence controls and how to process crime and incident scenes, details of data acquisition, computer forensic analysis, e-mail investigations, image file recovery, investigative report writing, and expert witness requirements. Provides a range of laboratory and hands-on assignments either in solo or in teams. With rapid growth of computer systems and digital data this area has grown in importance. Prereq: Working knowledge of windows computers, including installing and removing software. Access to a PC meeting the minimum system requirements defined in the course syllabus. [4 credits]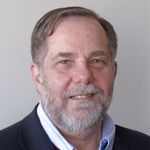 Robert Cadigan
Associate Professor of Applied Social Sciences
PhD, MA, Boston University; BA, University of Massachusetts, Amherst
Kyung-shick Choi
Faculty Coordinator of the Criminal Justice Cybercrime Investigation & Cybersecurity Programs
PhD, Indiana University of Pennsylvania; MS, Boston University; BS, Northeastern University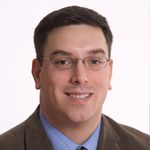 Shea W. Cronin
Assistant Professor of Criminal Justice
PhD, American University; BS, Northeastern University
View all Faculty
Daniel P. LeClair
Professor and Chair of Applied Social Sciences
PhD, Tulane University; MA, Clark University; BA, University of Rhode Island
Mary Ellen Mastrorilli
Associate Professor of the Practice of Criminal Justice and Associate Chair of Applied Sciences;
Faculty Coordinator for the Online Master of Criminal Justice
PhD, Northeastern University; MPA, Suffolk University; BA, University of Massachusetts, Boston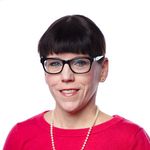 Danielle M. Rousseau
Assistant Professor of Criminal Justice
PhD, Northeastern University; MA, University of Denver; BA, University of Vermont
Francis J. Carney, Jr.
Lecturer, Applied Social Sciences
PhD, MA, Tufts University; BA, Boston College
Getting Started
To learn more or to contact an enrollment advisor before you get started, request information using the button below and tell us a little about yourself. Someone will be in touch to answer any questions you may have about the program and detail the next steps in earning your degree. You can also start your application or register for a course at Metropolitan College.