Master of Criminal Justice (MCJ)
The field of criminal justice is changing. Technological advancements, coupled with contemporary world events, have created an ever-increasing need for criminal justice professionals who have insight into the sociological, legal, theoretical, and practical arenas of law enforcement.
The Master of Criminal Justice program is designed for those who want to advance in the field of criminal justice, enter it, or simply gain a deeper understanding of this fascinating discipline. Students in the online Master of Criminal Justice program have the option of choosing a concentration in Cybercrime Investigation & Cybersecurity or a concentration in Strategic Management.
An MCJ degree from Boston University's Metropolitan College will give you a competitive edge whether you plan to enhance your career, teach, apply to law school, or pursue a doctorate. Degree candidates will take courses where they will analyze criminal behavior, apply principles of leadership in organizational settings, learn theories of social control, and gain an informed perspective of law enforcement, the judicial system, and corrections. Ever evolving and often misunderstood, crime and justice are central to the moral fabric and social cohesion of society.
Students who complete the master's degree in Criminal Justice will be able to demonstrate:
Advanced knowledge and ability to evaluate criminological and criminal justice theories and their implications for public policy and practice.
Proficiency in research design and quantitative and qualitative analysis related to evaluation of criminal justice practices, programs, and policies, and the understanding of crime causation generally.
Competence sufficient to evaluate and resolve the ethical issues in criminal justice practice, policy, and research.
An ability to synthesize, evaluate, recognize implications, and communicate effectively using scholarly sources of information connected to crime theory and policy.
An understanding of leadership theories and skills as they pertain to managing and leading criminal justice organizations.
Honoring Excellence
Nu Mu, Boston University's chapter of Alpha Phi Sigma's National Criminal Justice Honor Society, is now online. Check out the new website.
Why Choose BU's Master of Criminal Justice?
The MCJ is ranked #2 among the nation's Best Online Graduate Criminal Justice Programs (U.S. News & World Report 2018).
The MCJ was Boston University's first online program, launched in 2002.
Students learn from leading criminal justice faculty with extensive field experience and scholarship in policing, the judicial system, and corrections.
In the online classroom, students are able to network with a global community of criminal justice professionals.
Career Outlook
Forensic Science Technicians
17% increase in jobs through 2026
$57,850 median annual pay in 2017
Information Security Analysts
28% increase in jobs through 2026
$95,510 median annual pay in 2017
Private Detectives and Investigators
11% increase in jobs through 2026
$50,700 median annual pay in 2017
Police and Detectives
7% increase in jobs through 2026
$62,960 median annual pay in 2017
Probation Officers and Correctional Treatment Specialists
6% increase in jobs through 2026
$51,4100 median annual pay in 2017
Bureau of Labor Statistics, U.S. Department of Labor, Occupational Outlook Handbook, 2017-18 Edition

Money Matters
Boston University Metropolitan College (MET) offers competitive tuition rates that meet the needs of part-time students seeking an affordable education. These rates are substantially lower than those of the traditional, full-time residential programs yet provide access to the same high-quality BU education. To learn more about current tuition rates, visit the MET website.
Financial Assistance
Comprehensive financial assistance services are available at MET, including scholarships, graduate loans, and payment plans. There is no cost to apply for financial assistance, and you may qualify for a student loan regardless of your income. Learn more.

Curriculum
The online Master of Criminal Justice consists of ten courses (40 credits): six required courses and a choice of four electives.
Students may choose the following Master of Criminal Justice concentrations:
Waivers
Current members of the American Jail Association (AJA) are eligible for a Graduate Application fee waiver ($85 for applications to the master's program), and should email metcorp@bu.edu with information confirming AJA membership.
Applicants bearing any of the following three industrial certifications will be able to waive one course per credential (up to two courses/8 credits) from the Master of Criminal Justice program, as specified below:
*In instances where students wish to take a waived course and forego an elective, decisions will be made on a case-by-case basis by the department chair in consultation with the criminal justice faculty. Such decisions will be based on the academic merit of the request.
Courses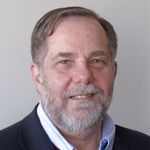 Robert Cadigan
Associate Professor Emeritus, Applied Social Sciences
PhD, MA, Boston University; BA, University of Massachusetts, Amherst
Kyung-shick Choi
Director, Cybercrime & Cybersecurity
PhD, Indiana University of Pennsylvania; MS, Boston University; BS, Northeastern University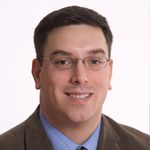 Shea W. Cronin
Assistant Professor, Criminal Justice; Coordinator, Criminal Justice Program
PhD, American University; BS, Northeastern University
Getting Started
To learn more or to contact an enrollment advisor before you get started, request information using the button below and tell us a little about yourself. Someone will be in touch to answer any questions you may have about the program and detail the next steps in earning your degree. You can also start your application or register for a course at Metropolitan College.