Frequently Asked Questions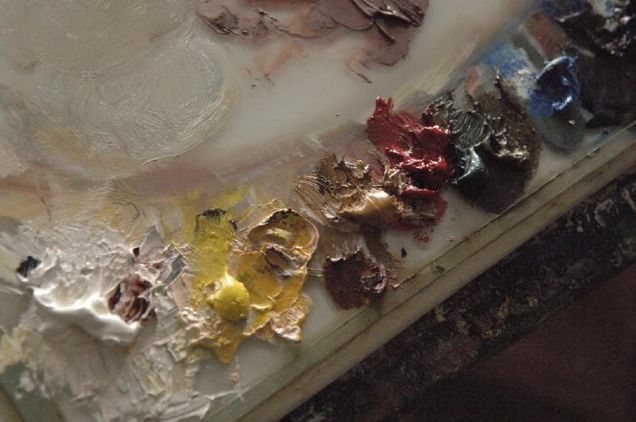 1. What's an "Ombuds"?
"Ombuds' is the shortened, generally Americanized form of the term "Ombudsman."  At  Boston University, the term "ombuds" refers to the professional staff in the Office of the Ombuds who provide problem-solving resources to the BU campus.
The term "Ombuds" is broadly understood to refer to a person who, acting in an impartial capacity, is appointed to help resolve complaints ("What is an Organizational Ombudsman?")  In North America and Europe, the role has evolved, especially in recent years, into many different forms with different missions and practice standards. Most Ombuds who work in US-based academic settings are "organizational" Ombuds, and work to address concerns and problems of their constituencies using informal means. Many Ombuds, including the Boston University Ombuds, practice according the International Ombudsman Association Code of Ethics and Standards of Practice.
2.  What is the University Ombuds empowered to do?
The Ombuds can:
Listen to you and discuss your concerns.
Answer your questions or refer you to someone who can.
Explain how University policies or procedures work.
Help you identify options or obtain information to help you resolve a problem.
Mediate a dispute or facilitate communication among people in conflict.
Recommend changes to policies/procedures that appear outdated or problematic while maintaining confidentiality.
Refer you to the appropriate office should you wish to file a formal complaint.
Identify trends or patterns of complaints or problems that might be systemic.
Provide other forms of assistance to help you resolve a problem informally.
The Ombuds cannot:
Make or change University decisions, rules, or policies.
Set aside a decision or supersede the authority of another University official.
Duplicate an existing grievance procedure.
Provide legal advice or act as substitute for union representation.
Testify in in formal grievance, or legal proceedings with respect to confidential communication.
Conduct formal investigations.
Accept notice of claims against the University.( The Ombuds is expressly not authorized to do so.)
3.  When should I contact the Office of the University Ombuds?
Any kind of University-related problem may be brought to the Office by any member of the BU community.  You might want to contact the Ombuds when:
You need an impartial and confidential sounding board.
You think you have been treated unfairly.
You want to report a problem but first want to get a sense of possible outcomes or process.
You want to discuss a University policy or practice that you think is unfair or problematic.
You've been through a formal grievance in which it appears procedural errors were made.
You are not sure how to interpret a University policy or procedure.
You are not sure which University policy applies to your situation.
You need a mediator or a facilitator.
You are not sure where else to turn for help and need guidance.
4.  What kinds of concerns are commonly brought to the Ombuds?
Clarification of a policy or process.
Concerns about inequities in work or pay.
Concerns about unethical or inappropriate behavior.
Concerns about health and life safety.
Interpersonal conflicts, office politics and problems with workplace climate.
Concerns about career advancement and job satisfaction or security.
Advice on having a difficult conversation.
Problems with institutional non-responsiveness and red-tape.
Concerns about procedural fairness or due process.
Requests for structured mediation and facilitated conversations.
The Ombuds is not authorized to receive notice of claims against the University, but the Ombuds can help you identify the formal channels you can use for this purpose.
5.  I may want to file a formal complaint.  Can I talk to the Ombuds first?
Yes.  While the Ombuds is not authorized to receive formal complaints,  the Ombuds can help you better understand processes and potential outcomes before you decide whether to file a complaint.  The Ombuds can also help identify alternatives to formal grievance procedures, and direct you to the appropriate procedures and office should you wish to file a formal complaint.
6.  What makes the Ombuds different from other resources at BU?
The Ombuds is situated outside of the management structure at BU and reports directly to the President of Boston University. The Office can function independently and impartially in part because it is not a part of any other office.  The Office also provides a very strict promise of confidentiality which allows you to have off-the-record conversations about highly sensitive problems.
7.  What's the difference between the Ombuds and the Faculty & Staff Assistance Office?
The Office of the University Ombuds and the Faculty Staff Assistance Office share several important features, namely confidentiality, high sensitivity and a staff experienced in organizational problems.
The Office of the University Ombuds is staffed by an organizational ombuds with extensive experience in conflict management and alternative dispute resolution. The Ombuds can help you evaluate just about any kind of concern you may have regarding life, work, or school at BU.  The Office reports to the President of the University which helps ensure its independence and impartiality.   Finally, the mission of the Office includes communicating trends and patterns of problems to senior officials at Boston University so that systemic problems can be identified and addressed.
The Faculty Staff Assistance Office is an employee assistance program available to all faculty, staff as well as  their families. The office is staffed by licensed social workers and psychologists.  They provide confidential consultation and counseling for both personal or work-related problems and can make appropriate referrals to community resources.
8.  Can the Ombuds represent me?
No, the Ombuds is independent and neutral and does not take sides on behalf or any individuals or cause. It only advocates for fair process. Accordingly, the Ombuds is not a substitute for, anyone's lawyer, representative, or counselor. Working with the Ombuds may help you address your problems or concerns effectively, but contacting the Ombuds Office does not constitute giving notice to the University of any claims you might have. You may wish to consult with a lawyer or other appropriate resources to obtain guidance on whether any legal rights may be involved and when or how you may want to notify the University of a claim.
9. Will the Ombuds maintain confidentiality of my communications with the Ombuds?
Yes. Confidentiality is essential to the functioning of the Boston University Ombuds Office. Communications with the Ombuds are made with the understanding that they are confidential and that the Ombuds will not testify with respect to confidential communications or participate in formal, grievance, or other legal proceedings. Consistent with the International Ombudsman Association Code of Ethics and Standards of Practice, the Ombuds Office also claims that these communications are privileged, with the privilege held by the Ombuds Office and not the visitor. The only exceptions to this confidentiality are when, during the course of your communications with the Ombuds, you give permission to the Ombuds to make disclosure and the Ombuds agrees to do so and when the Ombuds determines that there is an imminent risk of serious harm.