NOYCE Scholars Present on the PROMYS Program at Annual Conference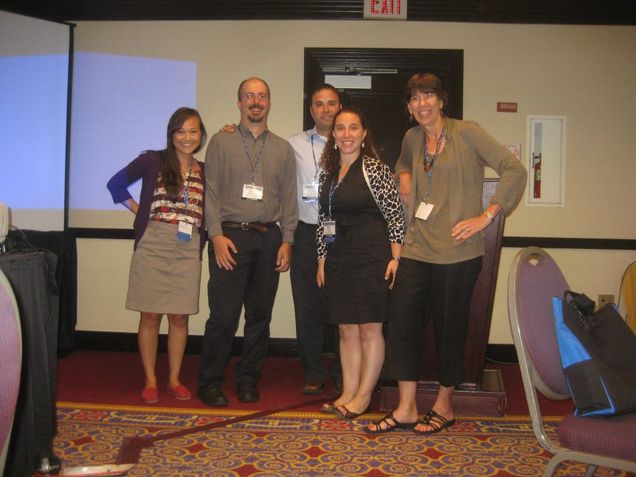 On July 7th and 8th,  members of the Boston University Noyce Program traveled to Washington D.C. to take part in the annual Noyce Conference.  As part of this year's trip, the group presented on their experiences in the PROMYS for Teachers Program which is one of the features of the Boston University Program.   The presenters included Dr. Suzanne Chapin (Program Director), Dr. Eileen Lee (MFA Boston Director), Matt Chedister (Program Coordinator), Matt Coleman (Noyce Master Teacher), Blythe Colyer (Noyce '10), and Darilyn Barney (Noyce '11).
The PROMYS program is a six week number theory immersion course run at Boston University.  The goal of the program is to have teachers think deeply about various mathematical topics.   The six week program is followed by five academic year seminars that connect the summer work to classroom teaching.
During the presentation, the scholars talked about the program, presented a problem set that showed the various types of numericals and proofs included in the program, and discussed how participation in the program affected their teaching.  Matt Coleman noted that the program really helped him focus on the value of experimentation in his classes.  Darilyn Barney, who is just starting her teaching career, said the program helped her deepen her understanding of the nature of mathematics and also allowed her to empathize with her students when they struggle.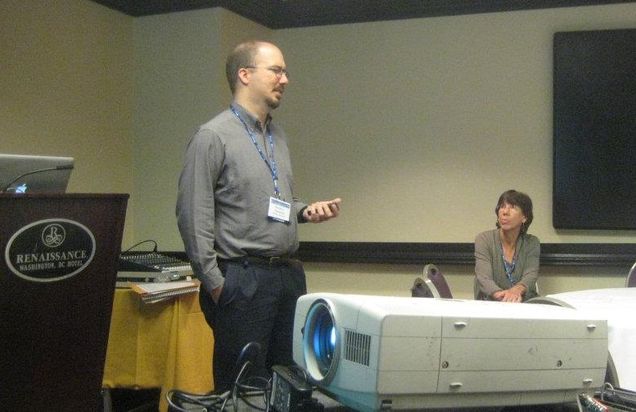 The participants especially enjoyed the fact that they were able to share their work other Noyce programs such MfA San Diego who is doing similar immersion work and Tufts University who is just starting their Noyce Program.
Click here to find information about Boston University's BEST Noyce Program.