Mirella Diaz-Santos, MA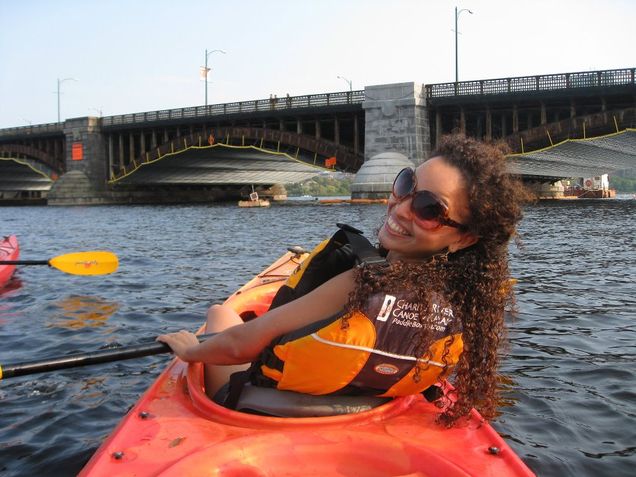 Title

On internship

Email

Education

BA Psychology, University of Puerto Rico – Río Piedras Campus
MA Psychology, Boston University
Research Interests:
I became very interested in the topic of visual hallucinations during my first year of graduate school. I started to have many questions when I first discovered that patients with a neurological disorder (Parkinson's disease) and an immunodeficiency syndrome (HIV) could develop non-psychotic visual hallucinations. My culture conceptualizes some aspects of these visual phenomena within spiritualism. I have learned, however, that "visions" have a different definition, as well as associated stigma in the United States. From then on, I have oriented my research in understanding visual hallucinations in non-demented Parkinson's disease patients, as well as to uncover the perceptual and cognitive mechanisms underlying these visual phenomena.
Background:
I was born and raised in Carolina and Canóvanas, Puerto Rico. In college, I was accepted to NIMH Career Opportunities in Research (COR) and started working with Dr. Guillermo Bernal on a Randomized Controlled Trial (RCT) comparing Cognitive-Behavioral Therapy and Interpersonal Therapy for the treatment of young adolescents with Major Depressive Disorder. I also had the opportunity to apply to three undergraduate summer internships in the States: (1) University of California – San Diego, (2) Rutgers University, and (3) Boston University. At BU, I worked with Drs. Alice Cronin-Golomb and Yelena Bogdanova on numerical cognition in HIV. I came to the States in 2008 and started to work with Parkinson's disease patients. I had received clinical training at the Center for Anxiety of Related Disorders, the Memory Clinic at Brigham and Women's Hospital and Boston VA Medical Center. I also have experience teaching at Boston University's Metropolitan College.
Hobbies:
I love to dance almost anything: salsa, merengue, bachata, reggaeton, hip-hop, and krump. My first talent show was at the age of 7 and I continued dancing in school dance groups until college. In 2011, I started taking salsa classes and performing with Salsa Y Control Dance Company in Boston.
Publications:
Díaz-Santos, M., Cumba-Aviles, E., Bernal, G. & Rivera, C. (2011). Psychometric properties and factor structure of the Escala de Autoeficacia para la Depresion en Adolescentes (EADA). Hispanic Journal of Behavioral Sciences, 33, 447-468.
Bogdanova, Y., Díaz-Santos, M., Cronin-Golomb, A. (2010). Neurocognitive correlates of alexithymia in asymptomatic individuals with HIV. Neuropsychologia, 48, 1295-1304.
Díaz-Santos, M., Cumba-Aviles, E., Bernal, G. & Rivera, C. (2008). Development and psychometric properties of the Escala de Autoeficacia para la Depresion en Adolescentes (EADA). International Journal of Psychology, 42, 218-227.
Bogdanova, Y., Díaz-Santos, M., Valmas, M., Cronin-Golomb, A. Numerical cognition in PD: The spatial representation of numerical distance. (under review)
Díaz-Santos, M., Monge, Z., Norton, D.J., Cronin-Golomb, A. Contrast sensitivity in Parkinson's disease with and without visual hallucinations. (in preparation)
Díaz-Santos, M., Mauro, S., Beaute, J., Cao, B., Yazdanbakhsh, A., & Cronin-Golomb, A. Aging and perceptual ambiguity: Volitional control and the perception of bistable images. (in preparation)
Díaz-Santos, M., & Bernal, G. Culturally adapted evidence-based treatments for Latinos/as with depressive disorders: A review (in preparation)