Welcome to the Boston University Neurophotonics Center
Advances in optical methods are driving a revolution in the neurosciences. Optical methods for imaging and manipulation of brain structure and function span from visualization of intracellular organelles and protein assemblies to noninvasive macroscopic investigation of cortical activity in human subjects. The methods and applications are growing rapidly and are driving profound advances in understanding brain phenomena such as electrical excitability, neuroglial partnership, neurovascular signaling, metabolic activity, and hemodynamics. At the interface of the neurosciences and photonics, these neurophotonic advances are not only impacting our basic understanding of how the brain works in health, but will also have profound impact on our understanding of brain disease and injury and guide new diagnostic and therapeutic strategies.
The mission of the BU Neurophotonics Center is to build and support an interdisciplinary community that can develop and broadly deploy impactful photonics technologies in the neurosciences to advance our understanding of how the brain works in health and in disease.
There was a one-day symposium on fNIRS at BU on January 16, 2018. Read the story about the workshop here. You can find the detailed symposium agenda here.
The BU Neurophotonics Center opened its doors to the public last month with a series of events highlighting both the work of its faculty and the latest advances in the field generally.
A team of investigators at Boston University has designed a miniature microscope that allows them to monitor brain activity in freely behaving animals – including the pint-size songbird.
Professor David Boas is chairing the Photonics Center Symposium hosted by the Boston University Photonics Center on the topic of Neurophotonics. More details here.
Contact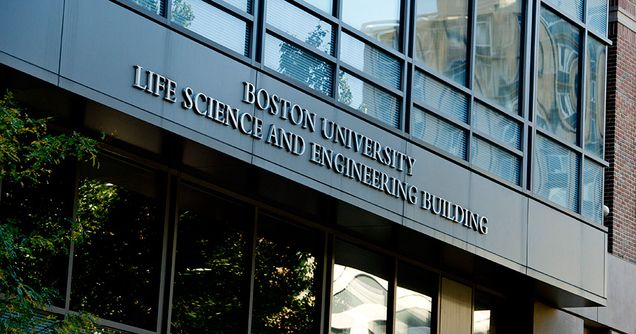 Life Science and Engineering Building

24 Cummington Mall
Boston, MA 02215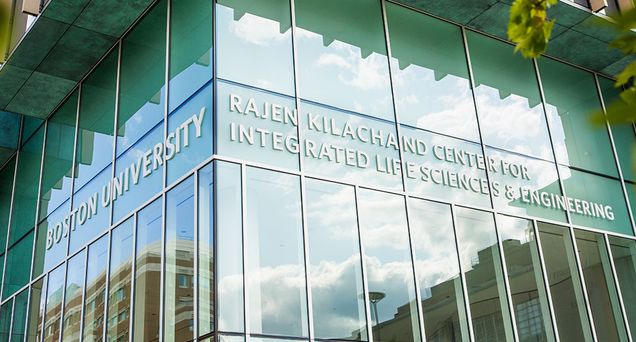 Rajen Kilachand Center for Integrated Life Sciences & Engineering
610 Commonwealth Avenue
Boston, MA 02215