Current Neuroscience Students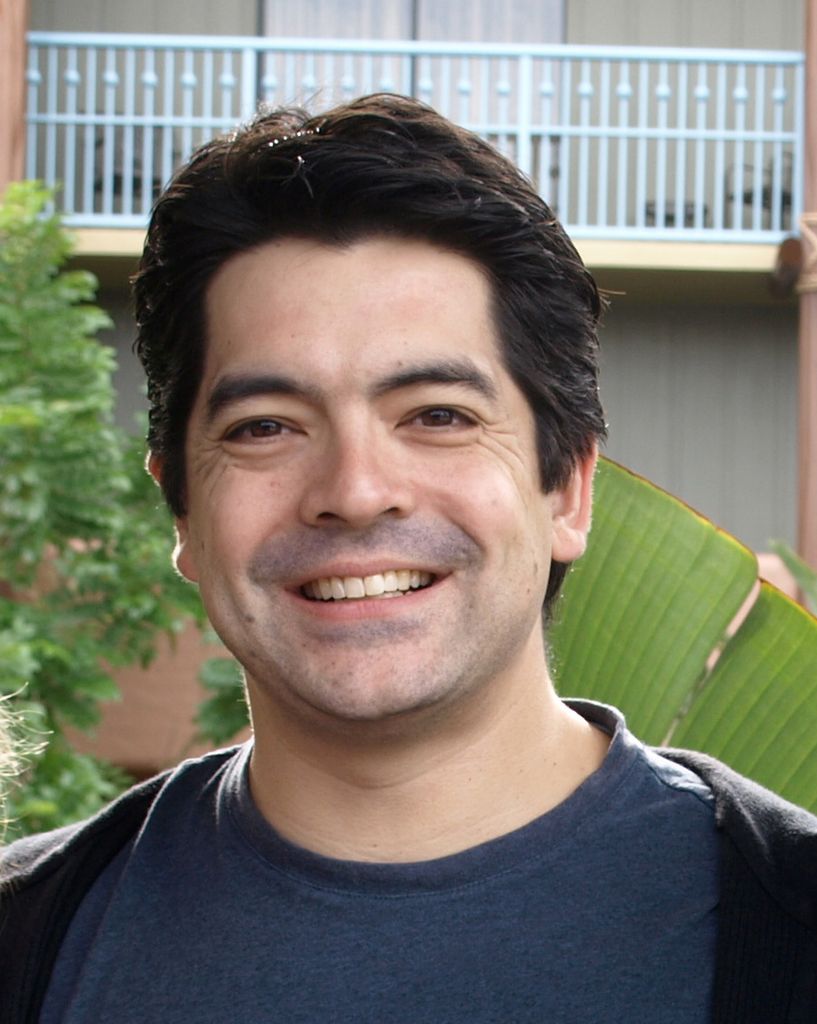 Scott Bressler received his BA in Biology from Boston University in 1994 and spent four years at the Dana Farber Cancer Institute researching graft-versus-host disease. After taking a brief hiatus from research to chase a career in music production and audio engineering he eventually returned back to Boston University to get his Master's in Biomedical Engineering in 2007. He is currently a research engineer in the Auditory Neuroscience Laboratory studying selective auditory attention with Professor Barbara Shinn-Cunningham while simultaneously pursuing his doctorate in Computational Neuroscience. His current research interest involves studying how traumatic brain injury in returning war veterans affects their selective auditory attention networks.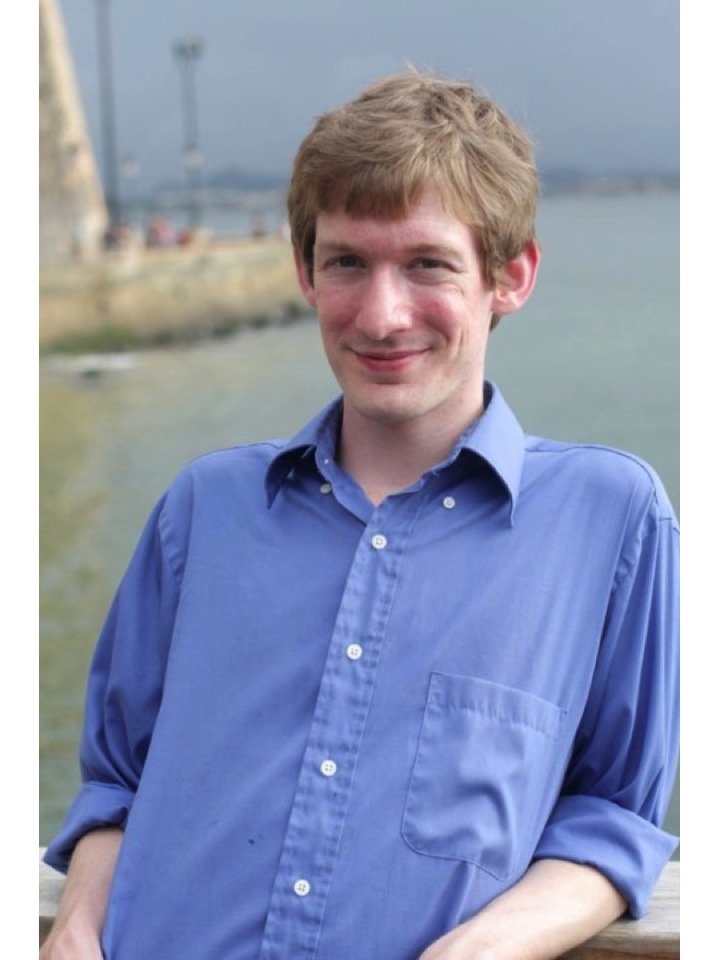 Jason Climer joined GPN in 2010 and is a graduate of Worcester Polytechnic Institute with a B.S. in Biology and Biotechnology and a Minor in Computer Science. He is a recipient of the Kahn Award and the Charles O. Thomson Scholarship, and was awarded the Provosts Award for Most Outstanding Biology MQP (Senior Thesis). He has broad interests in neuroscience, but is most interested in neural circuits and plasticity. He is pursuing his thesis research in the laboratory of Dr. Michael Hasselmo and is currently Chair of the Neuroscience Graduate Student Organization (NGSO).  In addition to everything he does for our community he is a Boy Scout Eagle Scout!
Grant Fiddyment received undergraduate degrees in english and mathematics from the University of Georgia. He also received an M.A. in mathematics with an emphasis on applied mathematics — particularly dynamical systems and numerical algorithms. His current research interests include building functional maps of the brain at a variety of spatial scales and neuropathologies such as epilepsy.  Grant is pursuing his thesis research in computational neuroscience in the laboratory of Dr. Mark Kramer.  In his spare time, Grant enjoys playing ultimate frisbee and the saxophone.
Katrina Furth received a BS in Brain and Cognitive Science from the University of Rochester in 2010. Her research interests involve understanding how exercise, sleep, and insults during development can modulate the disease course of psychiatric and neurological disorders. She has previous research experience in cognitive science and neuroanatomy. Katrina is pursuing her thesis research studies in the laboratory of Dr. Andres Buonanno and is currently in charge of GPN student recruitment activities as a member of the board of our neuroscience graduate student organization.  Katrina enjoys traveling, sewing, and playing board games.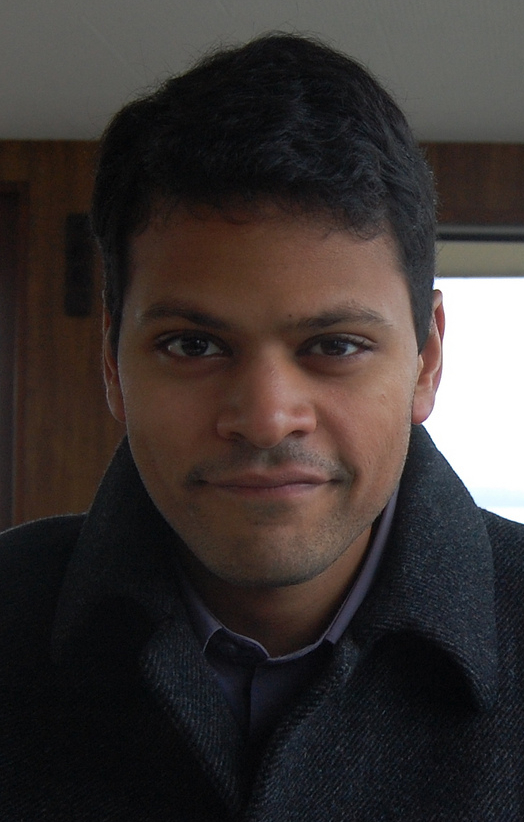 Kishan Gupta is a 2003 graduate of the University of California, Berkeley where he earned his BA in Electrical Engineering and Computer Sciences. In 2005, he entered the MD-PhD program at the University of California, Los Angeles where he is concurrently admitted while completing his PhD at Boston University. His primary research interest includes modeling the spatial and working memory correlates of the entorhinal cortex.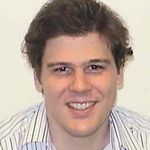 Nicholas James joined GPN in 2010 and has a B.S. in psychology from Fairfield University. He also has training in in-vitro whole cell patch clamping and data analysis at the University of Connecticut. Nick is in the computational neuroscience specialization at GPN to pursue his interests in compartmental modeling of neurons and neural networks as well as in in vivo models of cognition.  He is doing his thesis research in the laboratory of Dr. Xue Han.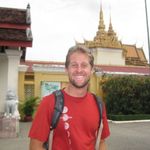 Nat Kinsky received an undergraduate degree in civil engineering with a minor in physics from the University of California, Berkeley, in 2005.  He also received an M.S. in structural engineering from Berkeley in 2006.  His current research interests include the neurological basis of memory and its relationship to neurodegenerative disease.  In his free time, he enjoys playing the piano, skiing, surfing, rock climbing, and playing ultimate Frisbee.
Franne Kamhi graduated Oberlin College in 2008 with a B.A. with high honors in Neuroscience and a minor in Psychology. She is a member of James Traniello's lab, and her current research focuses on the neurochemistry and neuroanatomy underlying ant social behavior. Growing up in both Memphis, TN, and Eugene, OR, Franne has an affinity for country music, hiking, and traveling.
Publications: Snyder, J.S., Choe, J.S., Clifford, M.A., Jeurling, S.I., Hurley, P., Brown, A., Kamhi, J.F., and Cameron, H.A. (2009). Adult-born neurons are more numerous, faster maturing and more involved in behavior in rats than in mice. Journal of Neuroscience, 29(46): 14484-14495. Snyder, J.S., Glover, L.R., Sanzone, K.M., Kamhi, J.F., and Cameron, H.A. (2009). The effects of exercise and stress on the survival and maturation of adult-generated granule cells. Hippocampus, 19(10): 898-906.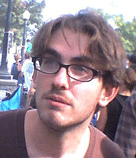 Sam McKenzie is a 2007 graduate of McGill University in Montreal where he earned his B.Sc. in Neuroscience. Currently working in Dr. Howard Eichenbaum's lab, his primary research interest is how memories become associated in hippocampal networks. Outside of the lab, Sam also enjoys screen printing and the fusion of arts and science.
Publications: S.M. Cox, C. Benkelfat, A. Dagher, J.S. Delaney, F. Durand, S.A.McKenzie, T. Kolivakis, K.F. Casey and M. Leyton, Striatal dopamine responses to intranasal cocaine self-administration in humans, Biol.Psychiatry 65 (2009), pp. 846–850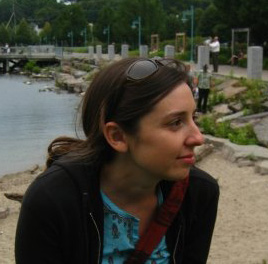 Samantha Michalka studied Mechanical Engineering and Psychological Science at Worcester Polytechnic Institute (2005). She spent several years of working in engineering and educational technology. Sam joined GPN in 2011 and is a member of the computational neuroscience specialization doing her thesis research with Dr. David Somers. She is interested in auditory and visual attention, brain-computer interfaces, robotics, and technological applications of neuroscience.
Caitlin Monaghan joined GPN in 2010 and received her B.S. and M.S. from the University of Oregon. Her research interests are focused in the area of learning and memory.  Her thesis mentor is Dr. Michael Hasselmo. She has previous research experience in in vivo electrophysiology in awake, behaving rodents. She is most interested in unraveling the mystery behind cognitive processes of learning and memory.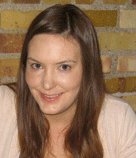 Caroline Moore-Kochlacs studied Physics (BS '05) and Biomedical Informatics (MS '05) at Stanford University. After college, Caroline worked for an internet start-up for several years before returning to science. Caroline is a member of Nancy Kopell's group at Boston University where she is looking at beta rhythms in Parkinson's and spike sorting; she is still determining which brain dynamics she will make the focus of her graduate career.  Her thesis mentor is Dr. Nancy Kopell.
Publications: Hill, E.S*; Moore-Kochlacs, C.*; Vasireddi, S. K.; Sejnowski, T.J.; Frost, W.N.; Validation of Independent Component Analysis (ICA) for rapid spike sorting of optical recording data, Journal of Neurophysiology, in press2. Brown, G.D., Yamada, S.; Nakashima, M.; Moore-Kochlacs, C,; Sejnowski, T. J.; Independent Component Analysis of Optical Recordings from Tritonia Swimming Neurons, Institute for Neural Computation, University of California at San Diego Technical Report, INC-08-001,2008 Karp P, Ouzounis C, Moore-Kochlacs C, Goldovsky L, Kaipa P, Ahren D, Tsoka S, Darzentas N, Kunin V, Lopez-Bigas N. (2005) Expansion of the BioCyc Collection of Pathway/Genome Databases to 160 Genomes.Nucleic Acids Res., 33(19):6083-6089.
Emma Myers works with Dr. Jason Bohland in collaboration with Dr. Frank Guenther. By studying genetic expression patterns across the brain, they seek to elucidate mechanisms of speech and language processes by integrating genetic and neuroimaging data. Using genetic data with a spatial dimension allows them to take full advantage of both molecular and structural/functional perspectives, which tend to be employed in relative isolation from each other. For example, genes implicated in persistent developmental stuttering (PDS) by gene sequencing studies share striking patterns of expression across subregions of the basal ganglia, an area that has been connected with PDS by numerous neuroimaging work, and plays a major role in computational modeling of PDS. This integrated approach has also yielded exciting results in comparative analyses of human and mouse brains, indicating its potential to inform questions of homology and the evolution of speech and language.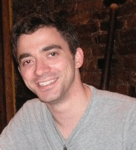 Randall Newmark graduated from the University of Pennsylvania with a BA in the Biological Basis of Behavior. He worked in brain imaging PET lab at the Mount Sinai School of Medicine in New York examining the metabolic effects of psychiatric disease and traumatic brain injury. His primary research interest remains in using functional magnetic resonance imaging (fMRI) to characterize the neurobiological underpinnings of episodic and working memory and the structural and functional neuroanatomical changes during normal aging. Randall's mentor is Dr. Chantal Stern.  He was born in Temple, TX and his interests include cheering the Knicks, coffee ice cream, and the genius of Serge Gainsbourg.
Publications: Newmark RE, Schon K, Ross RS, Young M, & Stern CE (2010). Disambiguation during Working Memory: A High-Resolution fMRI study of the Human Medial Temporal Lobe. Manuscript to be submitted. Schon K, Newmark RE, Ross RS, Quiroz YT, & Stern CE (2010). Working memory load effects in hippocampal subfields: a high-resolution fMRI study. Manuscript to be submitted. 3. Pallanti S, Haznedar MM, Hollander E, LiCalzi EM, Bernardi S, Newmark R, & Buchsbaum MS (2010). Basal ganglia activity in pathological gamgling: a flurodeoxyglucose-positron emission tomography study. Neuropsychobiology, 62(2): 132-8. 4. Buchsbaum, MS, Haznedar M, Newmark RE, Chu KW, Dusi N, Entis JJ, Goldstein KE, Goodman CR, Gupta A, Hazlett E, Iannuzzi J, Torosjan Y, Zhang J, & Wolkin A (2009). FDG-PET and MRI imaging of the effects of sertindole and haloperidol in the prefrontal lobe in schizophrenia. Schizophrenia Research, 114(1-3): 161-71.
Mikhail Panko is conducting research in Prof. Frank Guenther's Speech Lab at BU and Prof Earl Miller's Lab at MIT. He participates in a multi-institutional project "Unlock" on developing a brain-computer interface (BCI) to restore communication in severely paralyzed patients. He investigates how motor intentions can be extracted with intacortically implanted microarrays. In the past couple years he was working on improving the recording system based on the Neurotrophic Electrode (NE) developed by Dr. Philip Kennedy (Neural Signals Inc.) to add more input channels (electrodes) and achieve higher signal-to-noise ratio of the collected neural data. Currently they are comparing the performances of NEs to widely used Blackrock multi-channel arrays (Blackrock Microsystems) in the monkey implants at MIT. This study will allow them to select the optimal system for the long-term implantation in human patients. From a more fundamental perspective the research project is also investigating the capabilities of the modern invasive neurophysiological techniques to record meaningful and stable signals over long periods of time. Another important aspect of his work is developing computational algorithms which can effectively process noisy neural signals and convert them into commands for an external device.
Marie-Pierre Payen joined GPN in 2010 and is a MARC U-STAR graduate of Queens College with a double major in neuroscience and psychology. She was selected to participate in the 2007-2008 Research Initiative for Minority Students (RIMS) funded by the QCC-NIH Bridges to the Baccalaureate Program. In addition she is the recipient of the Quantitative Science award that was given at the Annual Biomedical Research Conference for Minority Students. She is passionate about helping others in her community to achieve their goals and has interests in neurodegenerative diseases and in in vivo models of brain disorders.  Marie-Pierre is pursuing her thesis research with Dr. Jian-Fan Chen.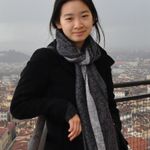 Allison Quach graduated from MIT with a B.S. in Brain and Cognitive Sciences and minors in Biology and Music. She has had experience in analyzing electrophysiology data and in cellular and molecular neurobiology. Her research interests are in applying molecular and electrophysiological techniques to study circuits and behaviors.  Allison's thesis mentor is Dr. Xue Han.
Sid Rajaram graduated from Middlebury College with a Bachelor's in Mathematics and from the University of Waterloo in Canada with a Masters in Operations Research. He currently works in the Auditory Neuroscience Lab studying the functional networks underlying auditory attention through multimodal neuroimaging and statistical modeling, with the goal of designing a controller that can automatically direct auditory prostheses for the hearing impaired.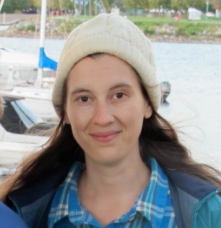 Elizabeth ("Lissa") Riley graduated from MIT in 2008 with a degree in biological engineering and a minor in music. She works and studies in the laboratory of Dr. Irina Zhdanova, using calcium imaging to observe neural activity in live, behaving zebrafish larvae. She is currently investigating how prenatal cocaine exposure affects, and is affected by, visual information and circadian rhythms. Outside the lab, Lissa plays violin in the Longwood Symphony Orchestra, and enjoys hiking, sailing, biking (including to work!), reading science fiction and playing with her cats.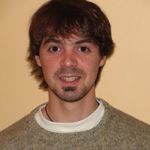 Nicholas Robinson graduated from The University of Edinburgh's Neuroscience undergraduate program where he developed a particular interest for the encoding, storage and retrieval of episodic memories. He has experience performing lesion studies and in vivo tetrode recordings from the hippocampus of behaving animals. Nick's mentor is Dr. Howard Eichenbaum.  He is also a keen tennis and squash player and enjoys hiking and rock climbing.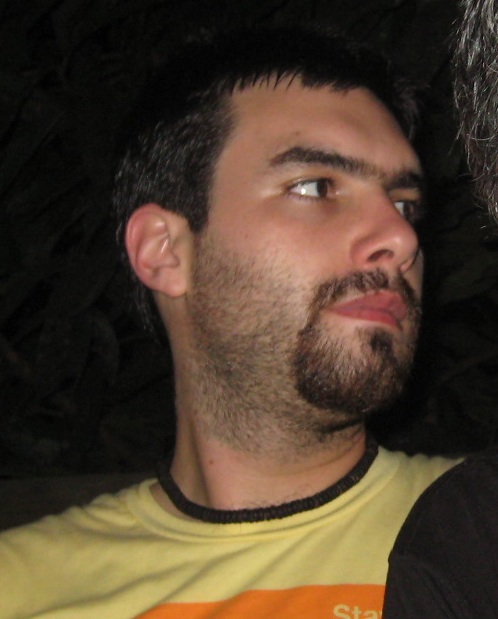 Andrés Salazar-Gómez received his BSc degree in Biomedical Engineering at the EIA-CES in Colombia, South America, and came to Boston to work as research assistant for two and a half years in the Neuroscience and Statistics Lab at MGH/MIT where he focused on EEG, MRI and source localization analysis. Driven by the idea of developing speech prosthesis, he joined the CNS/GPN department in Fall 2010 and have been part of Frank Guenther's Speech lab since. He is committed to a deep understanding of EEG signals, its neural mechanisms and encoded information, in order to develop robust non-invasive brain-machine interfaces (BMI) that can provide a natural conversational level to people who lack speech. He's especially interested in characterizing and modelling interaction error-related potentials (ERPs) in the context of closed-loop continuous BMI paradigms; its influence on the decoder's performance and on the volitionally-modulated brain signals encoding the user's intent.
His current work follows two streams: Firstly, he has been doing analysis of non-invasive EEG sensorimotor rhythm signals towards better understanding the underlying signatures related to volitional movement and how these can be used for speech communication (including ERPs). Secondly, he is a visiting student at Earl Miller's lab where, in collaboration with Scott Brincat, they are developing high performance invasive brain-machine interfaces (currenlty an eye movement-based BMI) using a behaving macaque model. One of the main goals of this project is to use the learning capabilities of the neural ensembles to improve the decoder performance in a speedy and computational efficient way.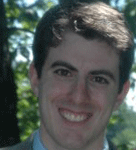 Daniel Salz graduated from SUNY Buffalo with a B.A. in Cognitive Neuroscience. He works in the Lab of Cognitive Neurobiology under the direction of Howard Eichenbaum. He is interested in decoding how the circuitry of the brain processes and stores information in hippocampus and associated cortical areas through the use of electrophysiological recordings in awake and behaving rats. His greatest passion outside of science is dancing.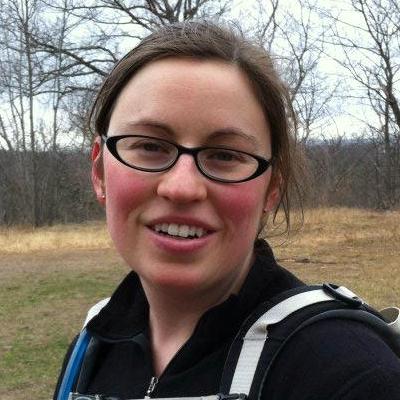 Sara Saperstein received her B.A. in Biology at Reed College in Portland, Oregon, where she studied encoding of taste perception in rodents and mechanisms of neurotransmitter co-release in human cell culture and aplysia. After working as a research assistant in a biomedical engineering lab developing technologies to help improve senior healthcare, she came to Boston University, entering as a PhD student in Cognitive and Neural Systems in 2009 and then joining the GPN Computational Neuroscience track. She works in Professor Jason Bohland's Quantitative Neuroscience Lab studying attention in non-task states of brain activity in both fMRI and EEG.

Publications: Bohland JW, Saperstein S, Pereira F, Rapin J, and Grady L. Network, anatomical, and non-imaging measures for the prediction of ADHD diagnosis in individual subjects. Front Syst Neurosci, Dec 21, 2012.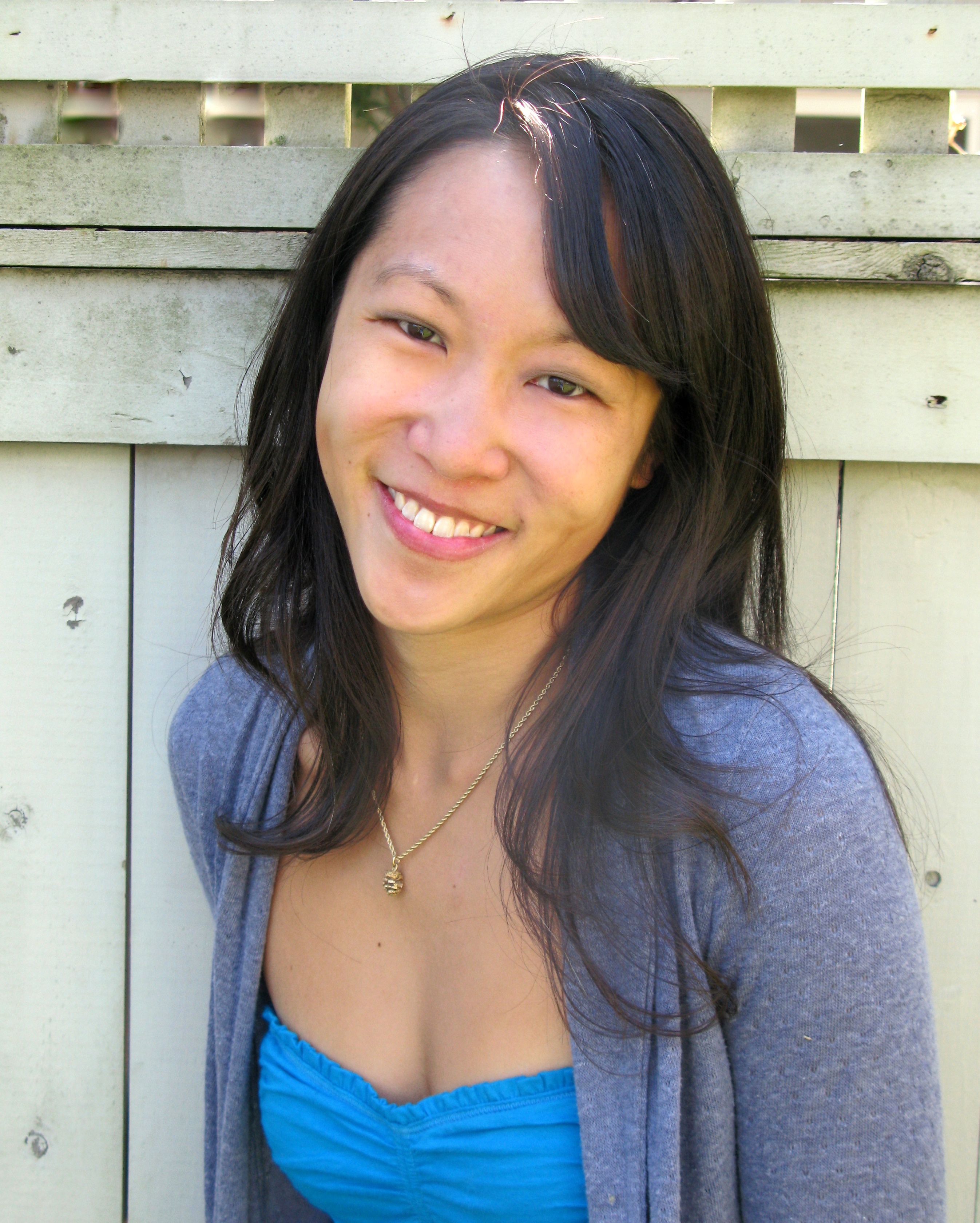 Jenn Segawa received her B.A. from Johns Hopkins University in Cognitive Science (Concentrations in Linguistics and Computational Approaches). She currently works in the Speech Lab with Frank Guenther using neuroimaging to study speech motor sequencing. She is interested in understanding the units of language used in speech motor control. Outside of science, Jenn is a ballet dancer and a bumbling student of the Spanish language.
Melanie Shackett joined GPN in 2010 after graduating from the University of Connecticut with a B.S. in Biological Sciences and the University of Hartford, with a M.S. in Neuroscience. Her research interests include the molecular basis of neurodegenerative disorders, specifically Alzheimer's disease, which represent a high, unmet therapeutic need around the world. Understanding the molecular changes that occur during neurodegeneration opens the door for potential therapeutic targets, as well as deeper understanding of how these diseases are related. Melanie comes to GPN after an extensive research experience at Biogen Idec.
Chris Shay received his BS in Behavioral Neuroscience from Northeastern University in 2004. He now works in the laboratory of Dr. Michael Hasselmo conducting whole-cell patch clamp experiments. Chris' research interests focus on cellular properties of the parahippocampal region, specifically the entorhinal cortex. He is especially interested in the pathology of Alzheimer's disease observed within these regions and plans to pursue a career investigating this subject. Out of the lab, Chris' hobbies include music, sports, and travelling.
Lena Sherbakov is a graduate of the University of Washington with a M.S. in Applied Mathematics; she received her B.S. degrees at the College of William and Mary in Mathematics and Physics. As a student, she tackled problems in computational biology. For the past five years, Lena has worked for a biotech start-up and a research laboratory developing predictive mathematical models of human physiology and analyzing MRI images, respectively. She is interested in computation theories that unify attention, memory, and learning processes across multiple organizational levels. Lena's thesis mentor is Dr. Max Versace.  She also enjoys traveling, bakeries, and books.
Jason Sherfey graduated from Vanderbilt University with a B.E. in Biomedical Engineering. He is a member of the computational neuroscience specialization at GPN and has extensive experience in neuroimaging, signal processing, and biomedical instrumentation from Vanderbilt, UCSD, and the pharmaceutical industry. He has broad interests in neuroscience, mostly involving the dynamics of neural networks. His long term goal is to contribute to the understanding and treatment of pathological dynamics in neurological and mental disorders. Jason's mentor is Dr. Nancy Kopell.  Outside the lab, Jason enjoys writing about neurophilosophical ideas and playing piano, pool, & ping-pong. He also loves experiencing new places, people, & subcultures.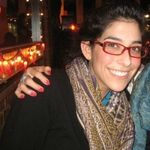 Mariel Seiglie received a B.A. in Comparative Human Development from the University of Chicago and minored in biology.  She has experience utilizing activity-based anorexia (ABA) in mice and using pharmacological manipulations in the paradigm in order to model aspects of anorexia nervosa and attenuate symptoms within the model.Her research interests include elucidating the neurobiological substrates underlying alcohol abuse and drug dependence and understanding the pathways that underlie the behaviors of pathological eating.  Outside of research, Mariel enjoys playing sports, especially volleyball and basketball, bar trivia, and the occasional karaoke nights (despite not being able to carry a tune).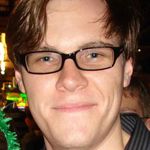 Austin Soplata holds a B.S. in Nuclear Engineering, Radiological concentration, from the University of Tennessee, Knoxville. In the past he has worked at both Pacific Northwest and Oak Ridge National Laboratories. His interests include the intersection of mathematics with neuroscience and the development of brain-computer interface electrode technology.  Austin's mentor is Dr. Nancy Kopell.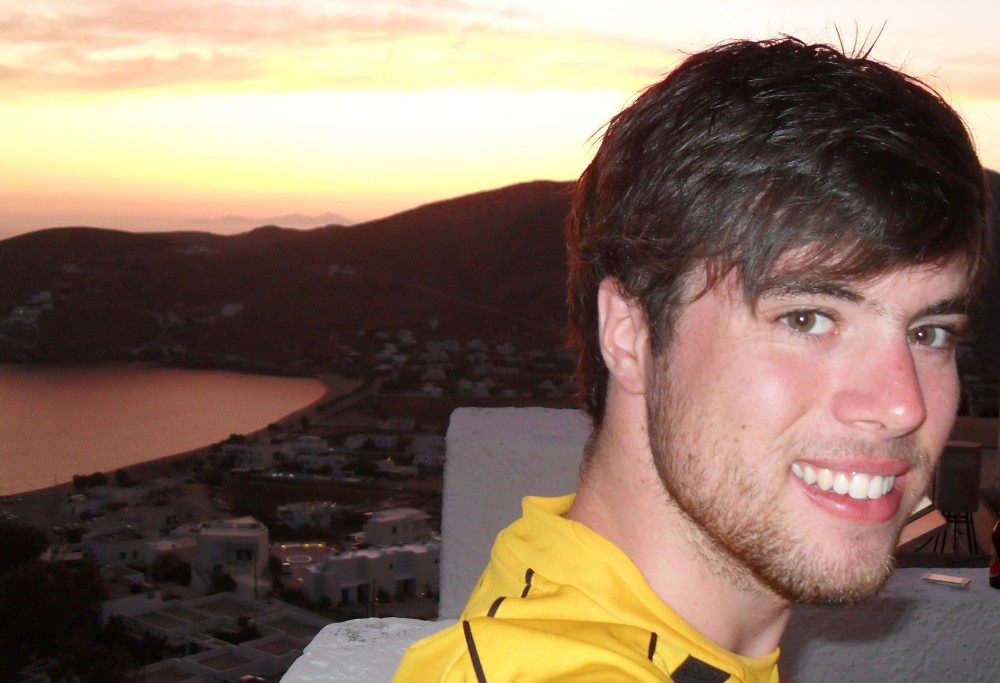 Dante Smith graduated from Boston University in 2012 with a B.S. Biomedical Engineering and a minor in Mechanical Engineering. His research interests include Neural Prosthesis, Brain-Computer Interfaces, and Neural recording methods.  For his senior design project he developed  a custom made EEG acquisition device. In his spare time, Dante likes to travel, play Ultimate Frisbee, and cook.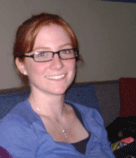 Emily Stephen received her Bachelor of Science in Cognitive Neuroscience (Computational Track) from Brown University in 2007. She started at GPN in 2009, and currently works in the BU Speech Lab on questions related to brain-computer interfaces for speech. She is primarily interested in computational encoding and decoding in cortex.  Emily's mentor is Dr. Frank Guenther.
Spencer Torene joined GPN in 2010 after graduating from the University of Maryland with a B.S. in Computer Science. As an undergraduate, he interned at the U.S. Army Research Laboratory, helping generate infrared computermodels of military vehicles for automatic target recognition systems. After six years of working for non-profit, private, and public companies, he is back in school. His long term goal is to help humans become artificially intelligent through non-biological means. Spencer's mentor is Dr. Frank Guenther.  Along with Nick he is a member of the computational neuroscience specialization at GPN.
Eli Towsend Shobin graduated from Connecticut College where he majored in Behavioral Neuroscience and minored in
Philosophy. He has spent the past 2 years working at Weill Cornell on the ultrastructural localizations of opioids and cannabinoids in the addicted brain. During this time he has become exceedingly familiar with an electron microscope and immunohistochemistry. He is interested in the brain's natural immune system and its role in neurodegeneration and disease. He is also an avid Baltimore Ravens fan.
Chelsea Trengrove joined GPN in 2010 and is a graduate of the University of Colorado at Boulder where she earned her B.A. in Biochemistry and Psychology, along with a Chemistry minor and a certificate in Neuroscience. Her primary research interest is in the molecular and cell biology of neurodegenerative diseases and, more specifically, in the glial modulation and inflammatory processes of these diseases. Her mentor is Dr. Ben Wolozin.  Born and raised in Washington DC, Chelsea is an avid runner, continues to play soccer, and loves to snowboard. She also plays the cello and is a practicing "foodie."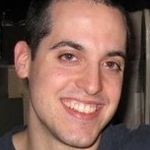 Chris Watson graduated from MIT in 2007 with a B.S. in Brain & Cognitive Sciences. Since his graduation he has been a research assistant at Children's Hospital Boston. He runs functional, structural, and diffusion MRI studies, investigating the effects of open heart surgery on children's brain development. He also performs clinical brain mapping for epilepsy patients who are surgical candidates. When Chris has time, he likes to play the guitar, and likes football and baseball. (Good tidings for our student/faculty outings!!).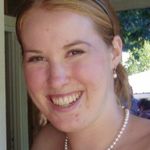 Ellen Witkowski graduated from Kenyon College with a B.A. in Neuroscience. For the past year she has been doing research in a molecular lab at OHSU looking at remyelination failure. At BU Ellen is hoping to focus on the pathophysiology of neurological disorders, especially Alzheimer's and Parkinson's disease. Ellen's mentor is Dr. Ian Davison.  Outside of school and lab, Ellen likes to stay active by running or playing softball and ultimate frisbee.
Maya Woodbury graduated from Smith College with a B.A. in neuroscience. Her research experiences range from examining the neuropeptide vasopressin in human brains to elucidating the cellular and molecular aspects of Parkinson's disease using transgenic mice. Her primary interest is the cellular and molecular basis of neurodegenerative disease. Maya's mentor is Dr. Tsuneya Ikezu.  When she's not at the bench, Maya enjoys running, photography and live music.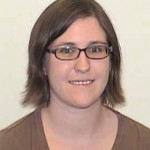 Lisa Yanushefski joined GPN in 2010 after receiving a degree in Biomedical Engineering from Tufts University. She has excelled during her training in engineering but we are thankful that a valuable experience in a neuroscience course brought her to our door. Her interests are in neurodegeneration from both the perspectives of animal models as well as human clinical studies.  Lisa's mentor is Dr. Tarik Haydar.