2019 GPN Student Defenses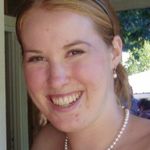 Ellen Witkowski, PhD
Congratulations to Ellen! 
"Rapid Changes in Neural Function and Cerebral Blood Flow After Mild Traumatic Brain Injury" 
Catherine 
Moore
Congratulations to Cassie! 
"The Neurobiological Bases of Compulsive Eating" 
Wednesday, March 6, 10 AM, R-115, 72 East Concord St
Nathaniel Kinsky
Congratulations to Nat! 
"Long-Term Stability of the Hippocampal Neural Code as a Substrate for Episodic Memory"  
Wednesday, March 6, 2 PM, CILSE 101, 610 Comm Ave

John Blazon
Congratulations to Jay! 
"The Hippocampus and Entorhinal Cortex Map Events Across Space and Time"  
Friday, March 15, 1 PM, CILSE 101, 610 Comm Ave
Sean Tobyne
Congratulations to Sean! 
"Network Organization of Sensory-Biased and Multi-Sensory Working Memory and Attention in Human Cortex with fMRI"
Thursday, March 21, 10 AM, CNS B02, 677 Beacon Street
Michael Romano
Congratulations to Mike! 
"Population Analysis of the Striatum During Voluntary Movement"
Thursday, March 21, 11 AM, BRB 113, 5 Cummington Mall

Kathryn Hixson
Congratulations to Kathryn! 
"Mapping the transcriptome Of Neuronal Jak/Stat Signaling In Response To Status Epilepticus"
Wednesday, March 27, 11 AM, Bakst Auditorium. 72 East Concord St
Iris Trutzer
"Postnatal Development of Excitatory and Inhibitory Prefrontal Cortical Circuits and Their Disruption in Autism"
Thursday, April 18, 10 AM, SAR 220, 635 Commonwealth Avenue

Marek Kowalski
Friday, May 03, 10 AM, BRB 113, 5 Cummington Mall
William
Mau
Monday, May 6, 11 AM, BRB 113, 5 Cummington Mall